Iran Made No Offer, Responded to US Call for Prisoner Swap: Zarif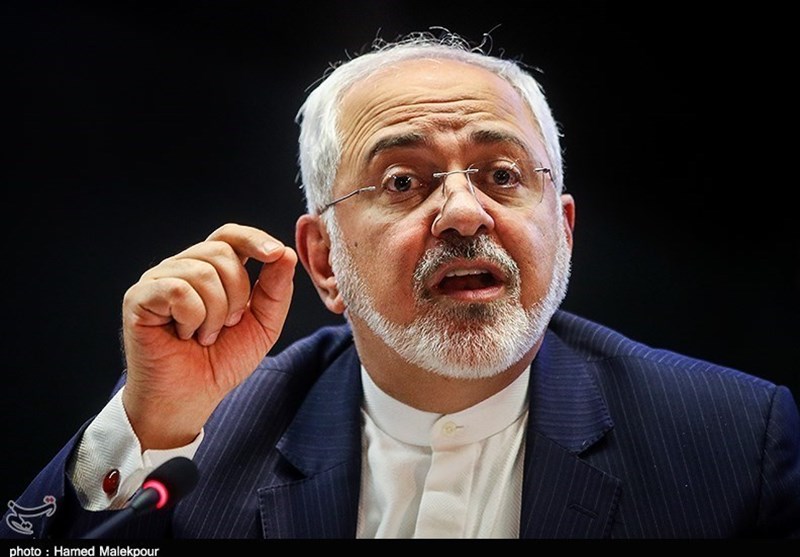 TEHRAN (Tasnim) – Iran's Foreign Minister Mohammad Javad Zarif ruled out that he made an offer to engage in talks with the Trump administration in September, stressing that Tehran, in fact, responded to the US offer.
"We responded- we responded to the offer that they had actually made to engage and we are waiting for a reply," Zarif on Sunday said after CBS host Margaret Brennan asked him if he had made an offer to the Trump administration in September for negotiations on a prisoner swap.
Zarif reiterated that Iran was still ready to engage in negotiations with the US on the exchange of prisoners as long as the other side respected Iran's conditions.
"Well there are a number of Iranians who are in US jails for sanctions violations. There are a number of Iranians who are in jail all over the world," he said.
The CBS host asked Zarif whether he would, "as a show of...seriousness" release some of the at least five Americans who are incarcerated in Iran.
He responded, "We're not supposed to show seriousness because we have shown our seriousness by implementing the nuclear deal. It's the United States that needs to prove that it's serious."
The Iranian top diplomat further said that he as foreign minister could not interfere in the Iranian courts handling the cases related to Americans held in the country unless there was an exchange of prisoners between the two countries.
"I am responsible for foreign policy. I'm not responsible for interfering in court's decisions. I can intervene when there is an exchange, an offer of exchange. I cannot intervene as foreign minister. I can intervene as a private individual on humanitarian basis, and I do, I do. But as foreign minister, I do not have a standing in any Iranian court unless I can engage in an exchange with Iranians who are wrongfully, in our view, detained either inside the United States or elsewhere. We have people, we have- we have ladies who were pregnant when they were detained who gave birth in prison, who were not even given a- released on bail to deliver outside prison. We have people with heart conditions. We have people with terminal cancer in there," he said.
Elsewhere in the interview, Zarif condemned Washington's decision to blacklist IRGC and end sanctions waivers for nations importing Iranian oil and said, "Well it will show to the Iranian people that the United States is not worthy of being a negotiating partner. That's what it will prove. It depends on whether Europe, as well as other members of the JCPOA, want to leave their destiny in the hands of an administration that does not respect its words. We will survive. We have survived tougher days. It's not something that we would invite. It's not something that we would welcome. We will take our measures in response, but we will survive".
The Iranian minister also referred to Iran's stabilizing role in the region, and said, "We are operating in our own region. That's why it's called the Persian Gulf. Not- not the Gulf of Mexico. We are operating in our own region. We are a force for stability in our region. History shows that. The United States is operating far from its shores, in our region. It has to make the correct recognition. Who's doing the work for stability?"