Iran's Zarif Hails 'Excellent Meetings' in Rouhani's Regional Tour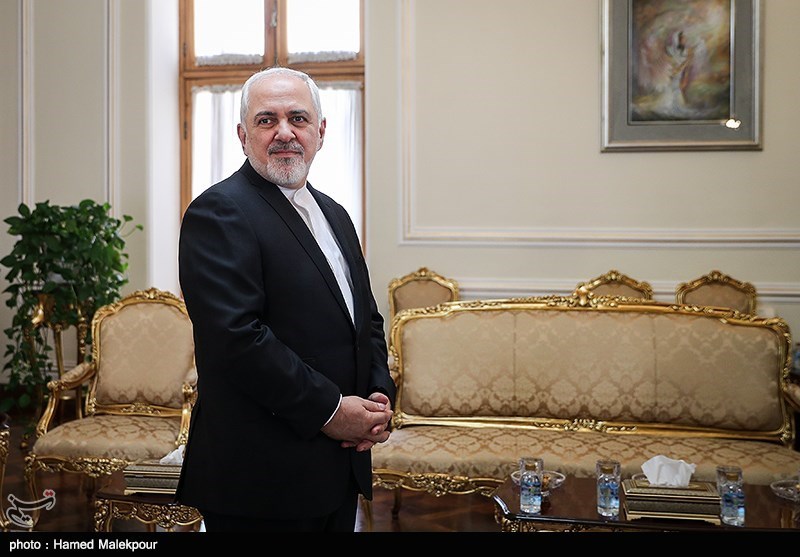 TEHRAN (Tasnim) – Iranian Foreign Minister Mohammad Javad Zarif highlighted the country's "active diplomacy" and said President Hassan Rouhani had "excellent meetings" with his Tajik and Turkish counterparts as well as the Emir of Qatar and other leaders during visits to Kyrgyzstan and Tajikistan.
"#Iran's active diplomacy continues: Excellent meetings bet. President @HassanRouhani & presidents of Tajikistan & Turkey and Emir of Qatar in Dushanbe," Zarf said on his official Twitter account on Saturday night.
"Productive talks also held with Pres. & Chief Executive of Afghanistan. I had useful mtg w/ new FM of India. #NeighborsFirst," he added in his tweet.
Rouhani also held separate meetings with his Russian and Chinese counterparts, Vladimir Putin and Xi Jinping on the sidelines of the 19th Shanghai Cooperation Organization (SCO) Summit in Kyrgyzstan on Friday.
The summit was held on June 13-14 with leaders of 11 countries, including Russia, China, Kazakhstan, Tajikistan, Uzbekistan, India, Pakistan and Iran in attendance.
Rouhani also paid an official visit to the Tajik capital of Dushanbe on the second leg of his trip to attend the Conference on Interaction and Confidence-Building Measures in Asia (CICA).
CICA is an inter-governmental forum for enhancing cooperation towards promoting peace, security, and stability in Asia.