Officials Mull Plans to Boost Iran-Uzbekistan Ties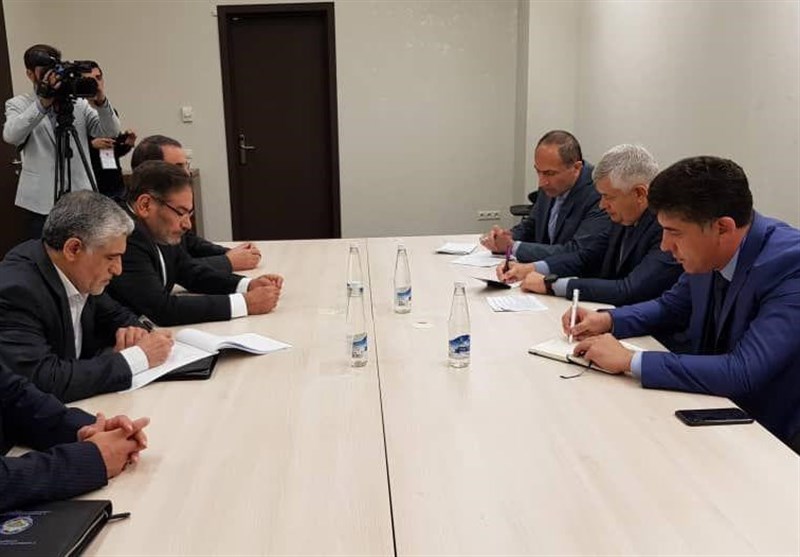 TEHRAN (Tasnim) –‌ The top national security officials of Iran and Uzbekistan weighed plans to broaden relations between the two nations and promote mutual cooperation in the region.
Secretary of Iran's Supreme National Security Council Ali Shamkhani and Secretary of the Security Council under the President of Uzbekistan Viktor Makhmudov met on the sidelines of the 10th International Meeting of High Representatives for Security Issues in Russia's Ufa on Wednesday.
The two official reviewed the previous agreements between the national security authorities of the two nations and discussed ways for collaboration on bilateral and regional issues.
Shamkhani and Makhmudov also explored avenues for close cooperation between Tehran and Tashkent in establishing security and stability in Afghanistan.
They further discussed ways to speed up the implementation of a road map to cooperation -signed by the presidents of the two countries- and to maximize mutual interaction in political, economic and security fields.
Iran and Uzbekistan have ramped up efforts in recent years to enhance diplomatic, economic and military relations.
In April, defense ministers of the two countries weighed plans for military and security cooperation, particularly in the fight against terrorism.
In February 2018, the foreign ministers of Iran and Uzbekistan discussed an inclusive agreement to boost mutual cooperation in economic and trade areas, particularly in energy fields, oil and gas industry, railroad transportation, consular services and tourism.