Syria Army Continues Targeting Terrorists in Northern Hama (+Video)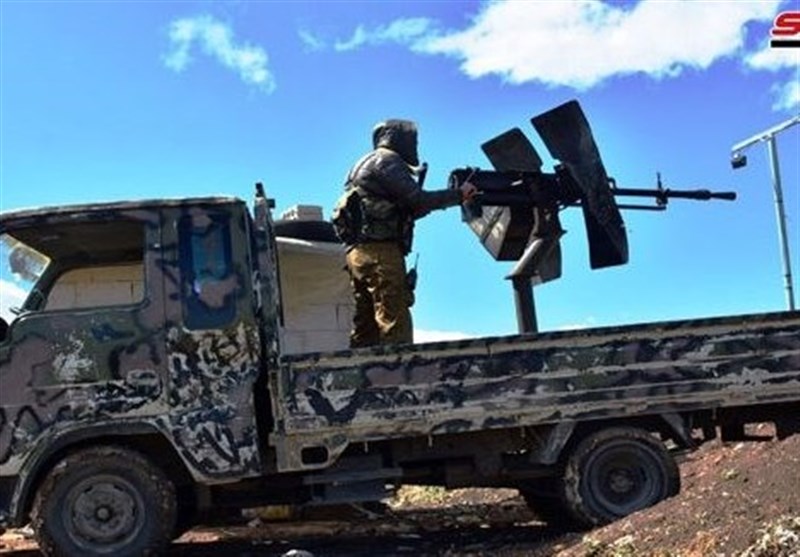 TEHRAN (Tasnim) – Syrian army forces continued to target militants' positions in northern Hama countryside on Tuesday afternoon, responding to an attack by terrorists on civilian areas.
The army air force hit terrorist targets on the frontline near Kafar Houd as ground troops and military vehicles moved into the area.
Syrian state media reported that the army offensive began right after militants targeted six villages and towns in Hama, using rockets damaging properties and civilians' houses.
Under a deal reached following a meeting between Turkish President Recep Tayyip Erdogan and his Russian counterpart Vladimir Putin in September, all militants should have withdrawn from the demilitarization zone by October 15.
However, al-Qaeda-linked Takfiri terrorists said they refuse to either leave the buffer zone or hand over their weapons.