Sources Raise Possibility of Israeli Assassination of Amano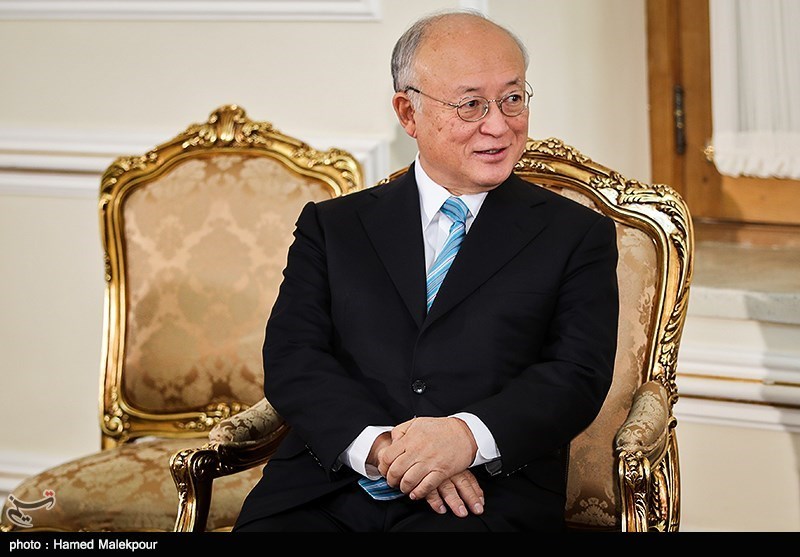 TEHRAN (Tasnim) – Informed sources have speculated that late chief of the International Atomic Energy Agency (IAEA) Yukiya Amano was assassinated by Israel in collaboration with the US for refusing to give in to pressures to raise new fabricated allegations against Iran's nuclear program.
Informed sources told Tasnim that Amano is thought to have been "eliminated" by the Israeli regime so that the UN nuclear agency could have a new chief.
The late Japanese secretary general of the IAEA was reportedly standing against the US and Israeli "heavy pressures to open a false case against Iran on the nuclear issue," the sources said.
There is evidence that the Trump administration and the Israeli regime were constantly pressuring Amano to accuse Iran of violation of the 2015 nuclear deal, known as the Joint Comprehensive Plan of Action (JCPOA), contrary to all technical and legal reports by the IAEA that confirmed Iran's compliance with the JCPOA, as a leverage for implementing Donald Trump's "pressure-talks" scheme, they said.
The sources also said that the US and Israel had kept the news of death of Amano in the dark for a couple of days after his funeral.
Amano, the Japanese diplomat who led the UN nuclear agency for a decade, died on July 18. Reports said his family had only informed the IAEA late on Sunday, "with the specific request not to disclose it until the family funeral had taken place on 22 July in a quiet atmosphere".
Amano had wide experience in disarmament, non-proliferation diplomacy and nuclear energy.
He was expected to announce his decision to step down due to an illness that had visibly weakened him over the past year. His third term had originally been due to expire in November 2021.