Iran, Europe, Yemen's Ansarullah Hold Trilateral Meeting in Tehran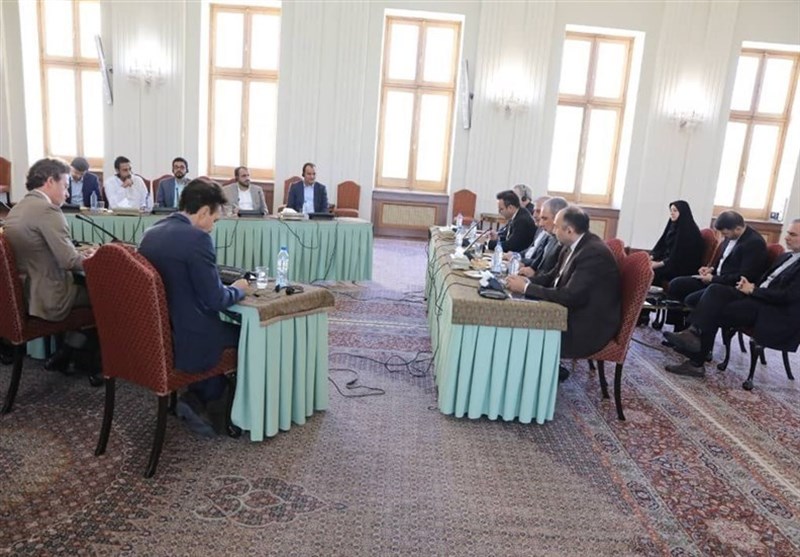 TEHRAN (Tasnim) – Officials from Iran, Britain, France, Germany, and Italy, as well as Yemen's Houthi Ansarullah movement, exchanged views about political resolution of the protracted war in the Arabian Peninsula country.
The meeting was held at the Iranian Foreign Ministry in Tehran on Saturday with delegations from Iran, Ansarullah and the four European countries in attendance.
The delegates at the meeting explained their respective governments' views on the developments in Yemen, including political and battlefield developments as well as the humanitarian situation in the country.
They also expressed deep regret over the continuing Yemeni crisis that has killed and injured tens of thousands of civilians and destroyed the country's infrastructure.
The delegates stressed the need for an immediate end to the war and described political means as the ultimate solution to the crisis.
They also emphasized the necessity for the agreements reached in Stockholm to be fully implemented by all parties.
Yemen's defenseless people have been under massive attacks by the coalition for more than four years but Riyadh has reached none of its objectives in Yemen so far.
Since March 2015, Saudi Arabia and some of its Arab allies have been carrying out deadly airstrikes against the Houthi Ansarullah movement in an attempt to restore power to fugitive former president Abd Rabbuh Mansour Hadi, a close ally of Riyadh.
Thousands of civilians have been killed in Yemen since the Saudi-led bombing campaign began.
The Saudi war has impacted over seven million children in Yemen who now face a serious threat of famine, according to UNICEF figures. Over 6,000 children have either been killed or sustained serious injuries since 2015, UN children's agency said. The humanitarian situation in the country has also been exacerbated by outbreaks of cholera, polio, and measles.