World Energy Market Should Not Be Politicized: Iran's Oil Minister
October, 02, 2019 - 11:26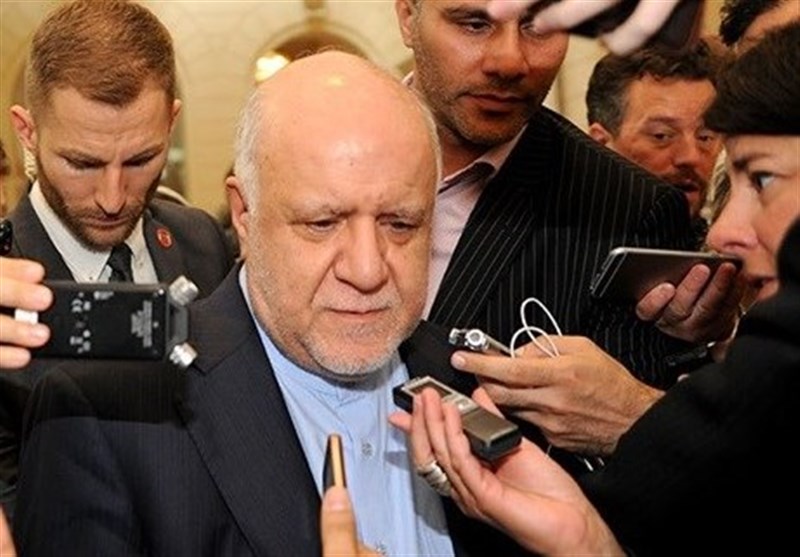 TEHRAN (Tasnim) – Iranian Oil Minister Bijan Namdar Zanganeh said the international energy market must be separated from politics and be shielded from outside interference.
Speaking to reporters upon his arrival in Moscow on Wednesday for a summit of the Gas Exporting Countries Forum (GECF), Zanganeh said he will express Iran's stances on the world energy market in the gathering.
"I will emphasize that the energy market must not be politicized, so that unilateral and illegal interference (in the market) would be prevented," the Iranian minister added.
He stressed that separation of politics from the energy market will benefit both producers and consumers in the long term.
Highlighting the "strategic" relations between Iran and Russia in various fields, Zanganeh said he will meet senior Russian officials on the sidelines of the GECF summit, which he said has provided an opportunity for sharing experiences and information.
Zanganeh is planned to meet Russia's Minister of Energy Alexander Novak in Moscow, and attend a conference on leadership of energy balance in the world and the priorities of the gas industry.
Nineteen members of the Gas Exporting Countries Forum are gathering in Russia as Moscow is hosting the third Russian Energy Week.
The Russian Energy Week provides the ground for discussing the main energy sector challenges and development problems in various sectors, including gas, oil, coal, petrochemicals, electricity and energy conservation and increasing productivity.