UN: 1st Meeting of Syria's Constitutional Committee Better Than Expected
TEHRAN (Tasnim) – The United Nation's envoy for Syria said first talks in Geneva on the country's constitution involving Syrian government, opposition and civil society representatives have "gone much better" than many would have expected.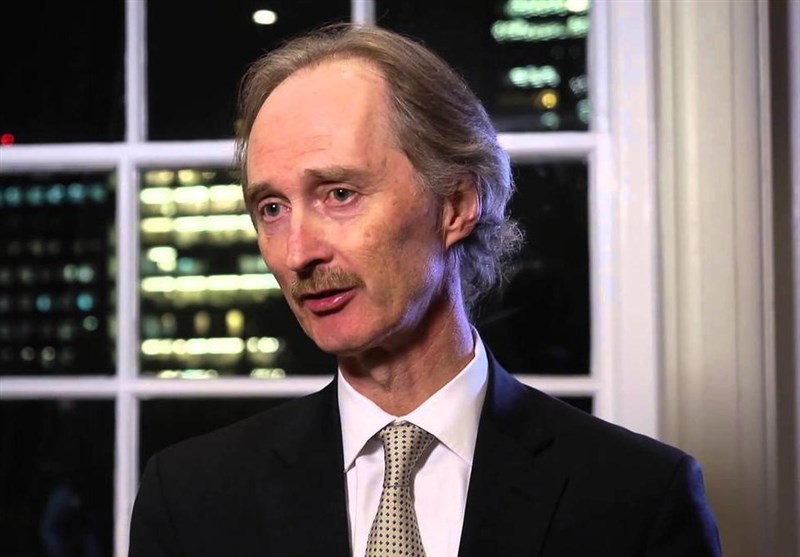 Geir Pedersen said on Friday that the two co-chairs of the Constitutional Committee from President Bashar al-Assad's government and the leading opposition have agreed to meet again on November 25, and that delegations would in coming weeks "hopefully come up with a work plan".
Representatives of both sides met to discuss a future constitution, part of plans for a political settlement to end eight and a half years of war, Al Jazeera reported.
Acknowledging that discussions were sometimes difficult, UN envoy Geir Pedersen said delegates from the government, opposition and civil society had behaved with professionalism.
"These are sometimes very painful discussions and it takes courage to listen to the other side defending its views on these issues," he told journalists in Geneva.
"I believe it has gone much better than most people would have expected," he said.
The government delegation had been seeking to hold the next round of talks in Syria's capital, which the opposition had strongly resisted.
The talks kicked off last week with a ceremony and plenary session involving 150 delegates - split evenly between Syria's government, the opposition and Syrian civil society.
After 10 days of talks, there was no immediate agreement on the release of thousands of detainees, an issue that Pedersen has underscored as key to building confidence.
Nor was there consensus on whether delegates from the so-called "small group" in charge of drafting the constitution would adapt a 2012 constitution or start afresh with a new one.