Iranian Army Ground Force Prepared for Any Combat: Top General
TEHRAN (Tasnim) – Chief of Staff of the Iranian Armed Forces Major General Mohammad Hossein Baqeri highlighted recent military advances of the country and said the Iranian Army's Ground Force is prepared for any possible combat missions.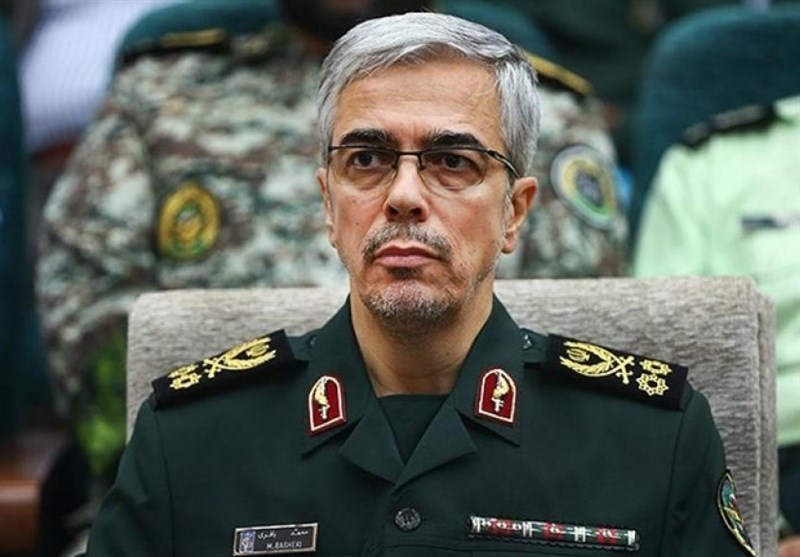 "The Army's Ground Force bears the responsibility to defend the territory of the Islamic Republic against foreign threats, and given the vastness of the country, the issue of mobility and firepower of this force is crucial," Major General Baqeri said, addressing a ceremony on Saturday to unveil a homegrown transporter capable of carrying two military tanks.
"Thank God, the Army's Ground Force has made significant strides in recent years in developing and strengthening its capability and readiness" he stated.
The top commander went on to say that the Ground Force is currently well prepared for any possible combat missions.
He further pointed to the domestically made transporter, which is capable of carrying two tanks simultaneously, each weighing up to 60 tons, and described it as a major Ground Force innovation.
Iranian military experts and technicians have in recent years made great headways in manufacturing a broad range of indigenous equipment, making the armed forces self-sufficient in the arms sphere.
Iranian officials have repeatedly underscored that the country will not hesitate to strengthen its military capabilities which are entirely meant for defense and that Iran's defense capabilities will be never subject to negotiations.
Back in February 2018, Leader of the Islamic Revolution Ayatollah Seyed Ali Khamenei called for efforts to maintain and boost Iran's defense capabilities, hitting back at the enemies for disputing the country's missile program.
"Without a moment of hesitation, the country must move to acquire whatever is necessary for defense, even if the whole world is opposed to it," Ayatollah Khamenei said at the time.