It's Honor to Represent Iran Basketball Team: Aaron Geramipoor
November, 17, 2019 - 15:07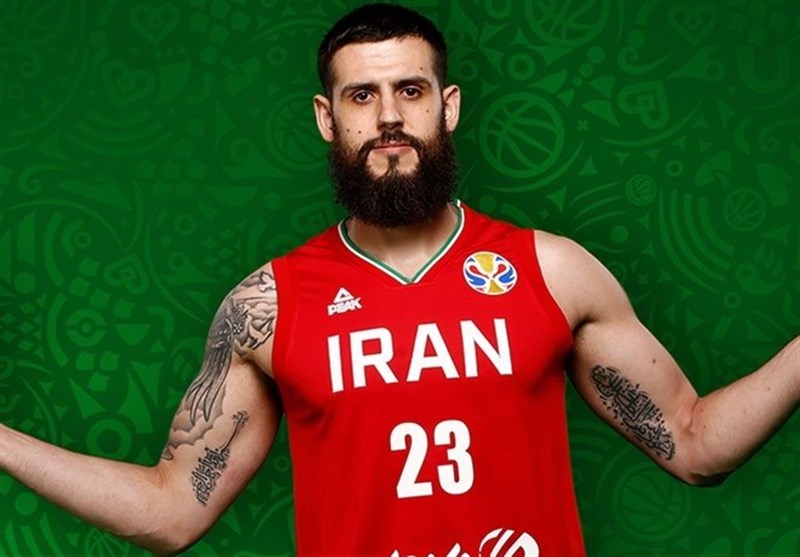 TEHRAN (Tasnim) - British-Iranian professional basketball center Aaron Geramipoor says that it has been a great honor for him to represent Iran at the FIBA Basketball World Cup.
"My debut with the national team of Iran this summer at the World Cup felt amazing," Geramipoor said of the experience. "It was an honor to represent and this is just the beginning. I'm already looking forward to the next big stage to perform on and represent."
"I was given a fantastic opportunity to represent Iran and play in the country where my father was born," he said. "I have a large number of family and friends in Iran and they were thrilled that I would be part of the national team. There was some administration and the Iranian Basketball Federation were extremely supportive during this period."
In China, Geramipoor got the chance to go up against some of the best in the world. Whether is was Tunisia's Salah Mejri or World Champions in Marc Gasol and the Hernangomez brothers, Geramipoor rose to the challenge and faced them straight on without backing down, fiba.com reported.
"It was a pleasure to represent my national team and compete against great teams and high-level players from around the world who were doing the same thing at the event," said Geramipoor who averaged 10.4 points and 6.0 rebounds per game at the World Cup.
Not only was it a valuable opportunity to play against world class players, Geramipoor was also lucky enough to share the court as a teammate with one of the best in the business.
"Hamed [Haddadi] is a good friend of mine, on and off the court," reveals Geramipoor. "Although he is a veteran, it's great to play with, learn some things from him, and at the same time, have fun on the court and joke around."
"Hamed and Samad (Nikkah Bahrami) are, as you know, both veteran players. They've both helped my transition to be much smoother," said the Team Melli rookie. "Both are great guys and good friends on and off the court. Having great players with wisdom and talent like that takes the pressure off me individually, so that collectively we can all contribute to the game."
Geramipoor might not have to wait too long for that moment. Iran will be playing at the FIBA Asia Cup 2021 Qualifiers tipping off next year with their first game being on the road against Syria on February 20.
"It is another great stage to represent Iranian Basketball and I am indeed looking forward to it. It's another opportunity to showcase my own skills and my teammates talents collectively and set out to win some games," Geramipoor claimed.