President Lauds Iranians for Foiling Hostile Plots in Recent Protests
TEHRAN (Tasnim) – President Hassan Rouhani commended Iran's people for stymying the hostile attempts by the US, Israel and reactionary regional states at creating chaos in the country amid the recent protests over a hike in the price of subsidized gasoline.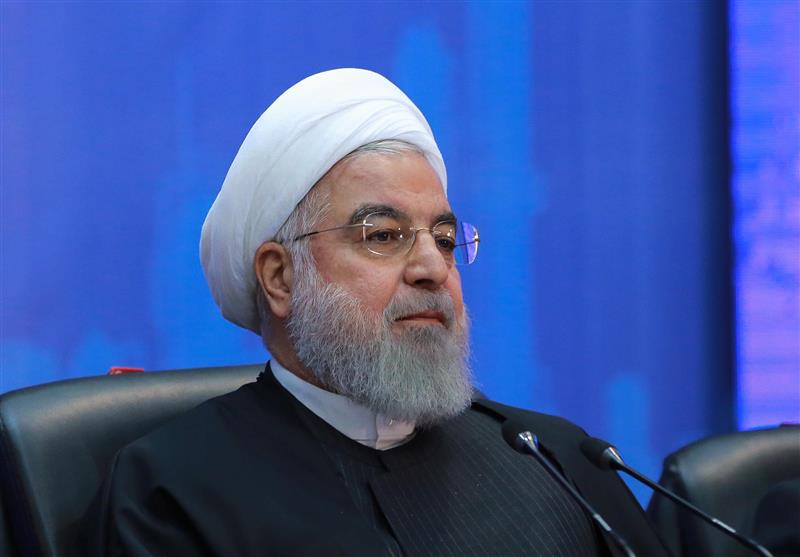 Addressing a cabinet session on Wednesday, Rouhani said the people of Iran have emerged victorious in another "historical test" and proved that they will never allow the enemies to take advantage of the situation despite a series of economic woes or complaints about the country's governance.
He said the recent incidents in the wake of an increase in the price of fuel indicated that the people would not be deceived by the enemies and are cautious about schemes of "foreign and terrorist" groups to create chaos in Iran.
The rioters made up a small fraction of people in the streets during the recent protests, Rouhani said, adding that the anarchists were armed and organized and carried out the plots hatched by the reactionary regional regimes, the Zionists, and the US.
As mentioned by Leader of the Islamic Revolution Ayatollah Seyed Ali Khamenei, people have once again defeated the enemy and prevented the plots against national security, the president added.
In remark on Tuesday evening, Ayatollah Khamenei said Iran has successfully pushed back its enemies in the military, political, and security warfare being waged against the nation.
Hailing Iran's effective confrontation with enemy plots aimed at sowing unrest across the country under the guise of protest against fuel price hikes, the Leader said, "The very actions taken over the several (recent) days had a security nature, they were not popular (in nature)."
On Friday, Iran began rationing gasoline and substantially increased the price of fuel, saying the revenue would be used to assist the needy.
The National Iranian Oil Products Distribution Company (NIOPDC) said in a statement late Thursday that the price of a liter of regular gasoline had gone up to 15,000 rials (12.7 US cents) from 10,000 rials and the monthly ration for each private automobile was set at 60 liters per month. Additional purchases would cost 30,000 rials per liter.
The decision sparked rallies in a number of Iranian cities, some of which were marred by violence as opportunist elements tried to exploit the situation and ride the wave of peaceful protests against hiking fuel prices. Consequently, the demonstrations turned violent in some cities, with reports of clashes between security forces and certain elements vandalizing public property.