US Officials Want More Riots in Iran: Spokesman
November, 25, 2019 - 14:09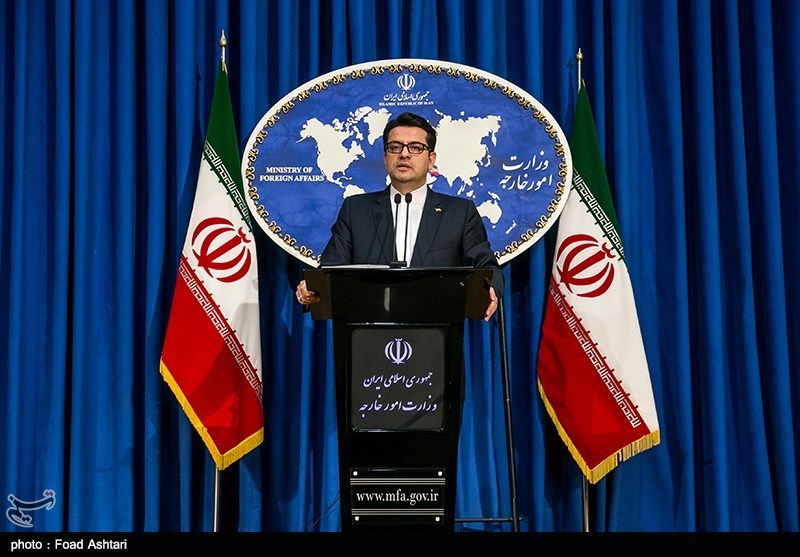 TEHRAN (Tasnim) – Iranian Foreign Ministry Spokesman Seyed Abbas Mousavi deplored the US support for recent riots in the Islamic Republic and said the American officials want more violent protests in the country.
Speaking to reporters during his weekly press conference in Tehran on Monday, Mousavi pointed to the Washington government's interference in the internal affairs of the country and said, "Some incidents happened in the country that were unpleasant, but more unpleasant was some foreigners' interference."
He slammed certain countries that knowingly or unknowingly supported the riots, and said it is surprising that the level of foreign policy and foreign ministers of some countries has declined to a point where they ask rioters to send them videos of vandalizing and setting fire to banks and ATMs in Iran.
The Americans are seeking to increase pressures on Iran and want more riots in the country, the spokesman further said.
Following a hike in the price of gasoline earlier this month, a number of Iranian cities saw sporadic protests that turned violent in some cases. A number of banks and government buildings were set ablaze.
Meanwhile, anti-Iranian media outlets as well as some Western officials, including US Secretary of State Mike Pompeo, voiced their support for the rioters who took advantage of the protests in a number of Iranian cities.
In an address on November 17, Leader of the Islamic Revolution Ayatollah Seyed Ali Khamenei warned that the sporadic protests and acts of vandalism in Iran would create insecurity.
Describing insecurity as the worst calamity for society, the Leader said that "all evil centers in the world" have mobilized efforts in recent days to encourage unrest in Iran.
Ayatollah Khamenei also called on the Iranian authorities to be careful that the rise in the price of fuel would not increase the price of other commodities.
The Leader also called on the people to separate themselves from a group of thugs who are encouraged by the foreign-based anti-Iranian front to foment insecurity.