Syria Army Thwarts Major Militant Attack in Idlib
November, 30, 2019 - 14:59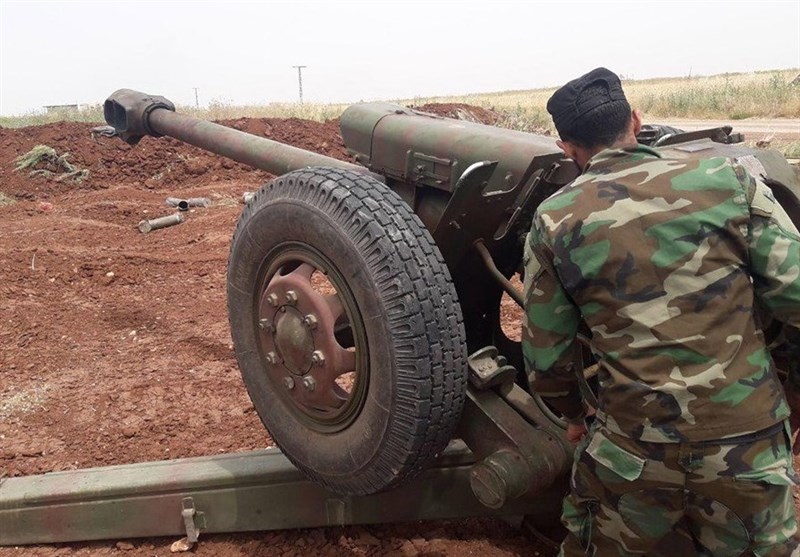 TEHRAN (Tasnim) – Syrian forces repelled a major attack by al-Nusra militants in the eastern countryside of Idlib, inflicting major losses on them.
Al-Nusra militants along with their tanks and armored vehicles moved towards the direction of Aajaz town in the eastern countryside of Idlib on Friday in an attempt to retake military posts from Syrian army troops, SANA reported.
They, however, were pushed back following an exchange of fire with the Syrian forces, the report added.
On Monday, Syrian forces managed to liberate the villages of Um al-Khalakhil, Dhahret a-Zarzour and al-Sayeer, besides farming land surrounding al-Musheirifa village from the grip of Takfiri militants in Idlib.
On August 5, the Syrian army declared in a statement the start of an offensive against foreign-sponsored militants in Idlib after those positioned in the de-escalation zone failed to honor a ceasefire brokered by Russia and Turkey and continued to target civilian neighborhoods.