US, Europe Unwilling to See Peace in Yemen: Iran's President
December, 03, 2019 - 15:35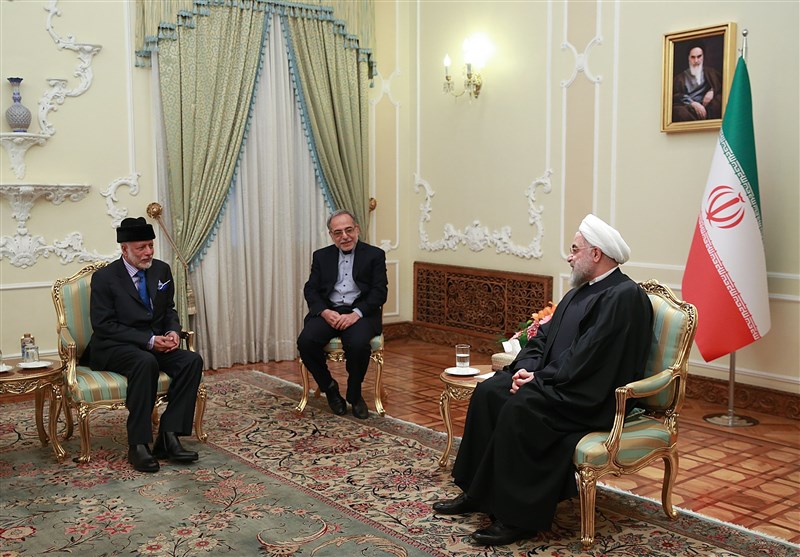 TEHRAN (Tasnim) – Iranian President Hassan Rouhani said the US and Europe are unwilling to help end the war on Yemen because of the profitable arms trade.
"In spite of their apparent claims, Europe and the US are unfortunately not interested in restoration of peace to Yemen, because they have been able to sell huge amounts of arms (due to teh war)," Rouhani said in a meeting with Oman's Foreign Minister Yusuf bin Alawi bin Abdullah in Tehran on Tuesday.
Describing the Yemeni crisis as a major regional concern, the president said the war against Yemen has only led to destruction, massacre of people, enmity, and threats to the territorial integrity of teh Arab country.
He also reiterated that all regional countries should take a role in ensuring regional security, calling for collective cooperation to ensure security in the Persian Gulf and the Strait of Hormuz and prevent foreign interference.
Rouhani also said that Saudi Arabia has achieved nothing from its policies on Syria, Iraq and Lebanon, and expressed hope that the kingdom would shift its policies.
He further hailed the friendly and brotherly ties between Iran and Oman, calling for efforts to enhance the trade and economic relations and ensure regional security and stability.
For his part, the top Omani diplomat highlighted the common views that Muscat and Tehran have on many regional and international issues, saying the Hormuz Peace Endeavor proposed by Iran would benefit all parties and contribute to stability and security in regional countries.
Bin Alawi also pointed to the "promising signs" of settlement of the crisis in Yemen, expressing confidence that Iran would spare no effort in this regard given its regional standing and responsibility.
Since March 2015, Saudi Arabia and some of its Arab allies have been carrying out deadly airstrikes against the Houthi Ansarullah movement in an attempt to restore power to fugitive former president Abd Rabbuh Mansour Hadi, a close ally of Riyadh.
Official UN figures say that more than 15,000 people have been killed in Yemen since the Saudi-led bombing campaign began.
The Saudi war has impacted over seven million children in Yemen who now face a serious threat of famine, according to UNICEF figures. Over 6,000 children have either been killed or sustained serious injuries since 2015, UN children's agency said. The humanitarian situation in the country has also been exacerbated by outbreaks of cholera, polio, and measles.