Larijani Hails Iranians' Success in Breaking Enemy's Resolve
December, 10, 2019 - 12:50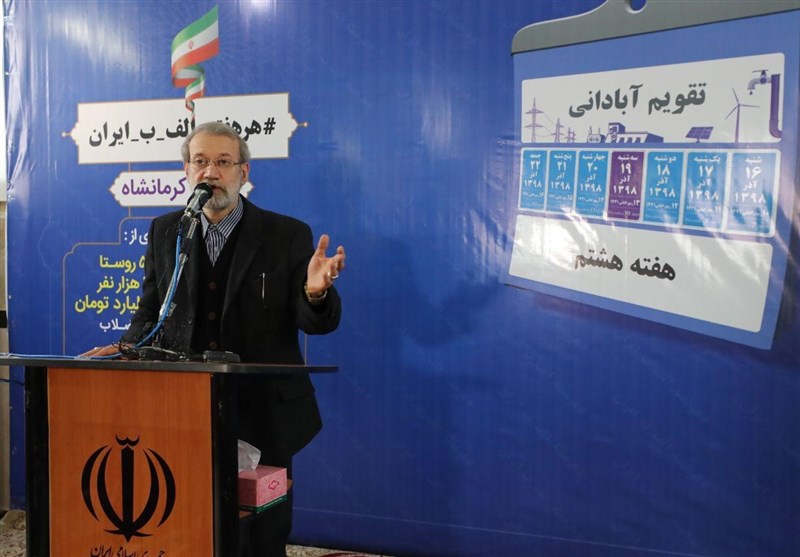 TEHRAN (Tasnim) – Iranian Parliament Speaker Ali Larijani praised the people's success in foiling plots hatched against the country and said they managed to break the enemy's resolve despite going through the worst economic conditions.
Addressing a ceremony to inaugurate a project that supplies water to 55 villages in the western province of Kermanshah on Monday, Larijani said the economic problems of the country should be resolved through "more compatibility" and the creative workforce should be supported.
"Negativity is a deadly poison for the country and hard-working men are those who work in difficult conditions," he added.
"Some people only talk negatively (about the country's conditions) and shatter the people's hopes but our nation, in the worst conditions, has broken the resolve of the enemy…," Larijani went on to say.
Following a hike in the price of gasoline last month, a number of Iranian cities saw sporadic protests that turned violent in some cases. A number of banks and government buildings were set ablaze.
Meanwhile, anti-Iranian media outlets as well as some Western officials, including US Secretary of State Mike Pompeo, voiced their support for the rioters who took advantage of the protests in a number of Iranian cities.
However, the Iranian people staged rallies in various cities across the country to condemn the riots and support the Islamic Republic.