Those Disrupting Persian Gulf Security Unnerved by Iran-Russia-China Drills: IRGC
December, 30, 2019 - 16:57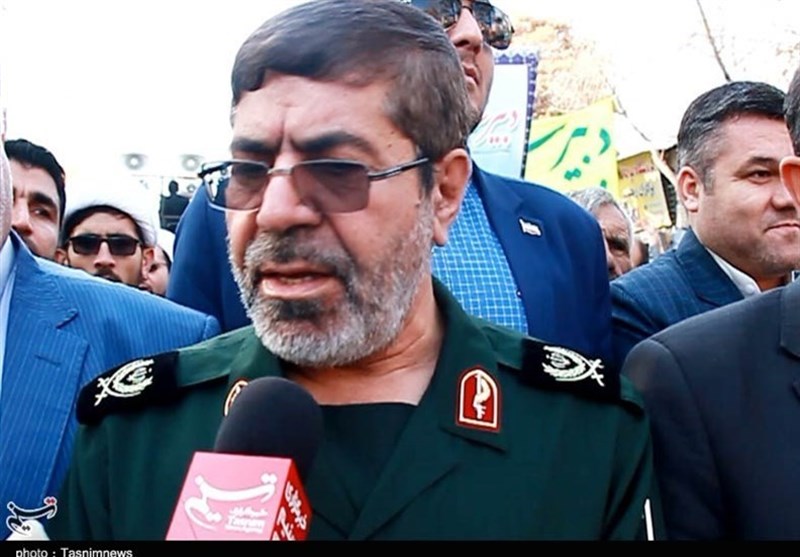 TEHRAN (Tasnim) – The spokesman for the Islamic Revolution Guards Corps (IRGC) said the joint naval exercise of Iran, Russia, and China in the Indian Ocean and the Gulf of Oman unnerved those disrupting security in the Persian Gulf region.
Since the war game was held among three of the world's major military powers, it had a clear message for both those seeking regional security and those led by the US seeking to undermine regional stability, General Ramezan Sharif told Tasnim.
"The exercise showed that Iran, Russia, and China have a clear message on the establishment of security in this sensitive region of the world," he said, adding, "It gives our friends in the region encouragement."
"Our enemies in the region should understand the message of the exercise well and be aware that we have plans to establish security in this sensitive region," the spokesman stated.
He went on to say that the trilateral naval exercise frightened those seeking to undermine the Persian Gulf's security.
Iranian, Russian, and Chinese naval units on Sunday wrapped up the joint exercise, dubbed Marine Security Belt, in the Indian Ocean and the Gulf of Oman after three days.
On the final day of the joint drill, the naval forces of the three countries exercised tactics to fight piracy and extinguish vessel fires in the international waters south of Iran.
The war game came amid US efforts to woo countries into a maritime coalition for patrols in the Persian Gulf, which have received lukewarm welcome from its allies.