IRGC Aerospace Chief: Ukrainian Jetliner Mistaken for Cruise Missile
January, 11, 2020 - 15:21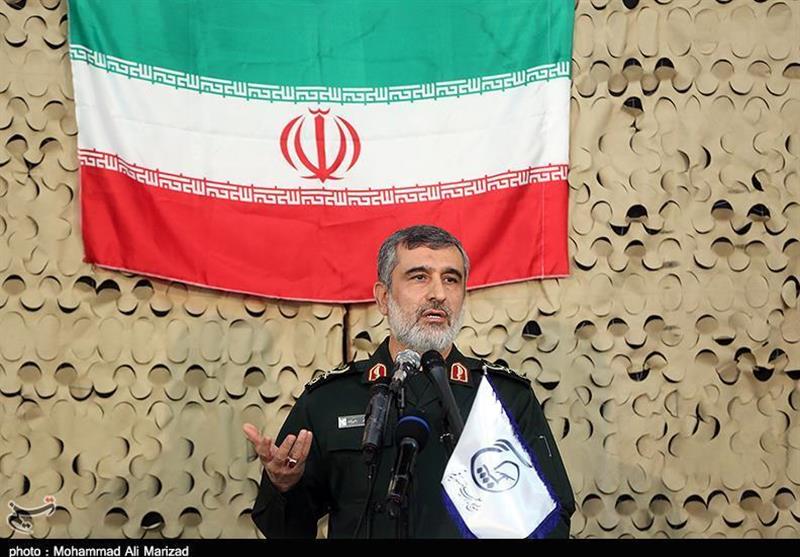 TEHRAN (Tasnim) – Commander of the Islamic Revolution Guards Corps Aerospace Force Brigadier General Amir Ali Hajizadeh said a Ukrainian passenger plane that was unintentionally shot down by the IRGC air defense near Tehran on January 8 had been mistaken for a hostile cruise missile.
Speaking at a press conference here on Saturday, Brigadier General Hajizadeh gave some details about the unintentional shooting down of the Ukraine International Airlines Boeing 737 plane near Tehran's Imam Khomeini International Airport that killed all 179 people on board.
The commander said he was notified of the incident when he was in west of Iran on January 8 amid a missile attack operation against a US military base in Iraq.
Taking the full responsibility for the accident, the commander said he is ready to obey any decision made by the officials.
He explained that with all the offense and defense units being on the alert for action at the time of heightened threats from the US following the missile strike on the American base in Iraq, the IRGC increased the number of its air defense units and deployed a number of systems to the air defense ring around Tehran.
The air defense units had received warnings that cruise missiles had been fired at Iran, the commander noted, adding that the operator of an air defense base near Tehran mistook the doomed jetliner with a cruise missile, failed to obtain confirmation from the higher ranks because of disorder of the communication systems, and finally decided to fire at the target as there was only 10 seconds left for making a decision.
He also said that the civil aviation officials are not to blame for the denial of a missile attack on the passenger plane over the past three days, because they were totally uninformed about the cause of the incident.
Brigadier General Hajizadeh said he had notified the Armed Forces officials of the accident immediately after the Boeing 737 was shot by friendly fire, but the General Staff of the Iranian Armed Forces set up an investigation team, kept its members in seclusion, and reached a final conclusion no sooner than Friday morning.
Neither the IRGC nor the Armed Forces meant to hide anything, but the necessary processes needed to go on, he said.
In a message earlier in the day, Leader of the Islamic Revolution Ayatollah Seyed Ali Khamenei ordered the Iranian Armed Forces to hold an inquiry about the faults and shortcomings that resulted in the tragic incident.