Police Video Shows UK Envoy Attending Illegal Gathering in Tehran
January, 13, 2020 - 15:29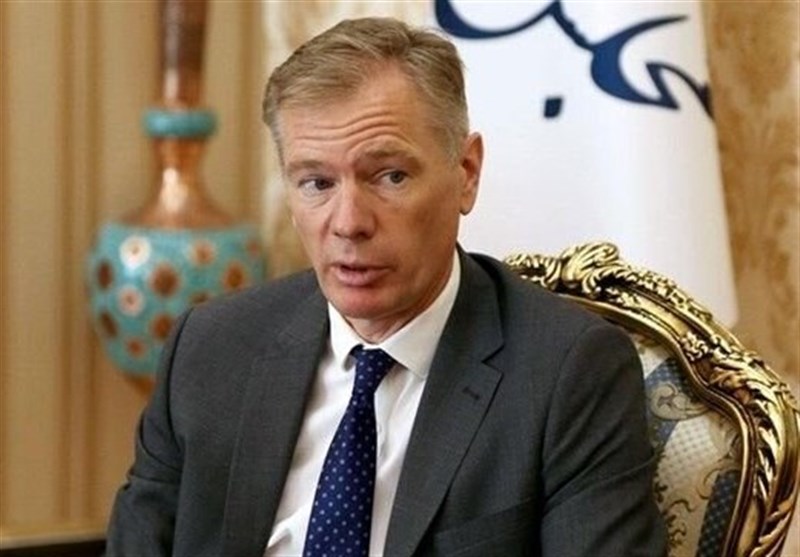 TEHRAN (Tasnim) – Iranian Police released a footage that shows British Ambassador to Tehran Rob Macaire taking part at an illegal gathering in the capital.
In the video, the envoy is seen in the company of a man surrounded by a crowd of illegal protesters. The two men are seen talking but their speech is inaudible in the footage.
On Saturday, Macaire was arrested after he tried to "provoke and organize" an anti-government gathering held in front of Amir Kabir University in Tehran, according to an informed security source.
"The British ambassador was detained in accordance with the law for being illegally present (in the protest) in violation of diplomatic norms and while he was acting against the country's security," the source said Sunday.
The British diplomat was handed over to the Ministry of Foreign Affairs and then was released.