Iran Capable of Handling Today's Tough Conditions: Minister
TEHRAN (Tasnim) – Iran's Minister of Industry, Mine and Trade Reza Rahmani highlighted the country's massive capacities in various industrial and economic areas and said the Islamic Republic is able to get through the difficult conditions created by cruel sanctions.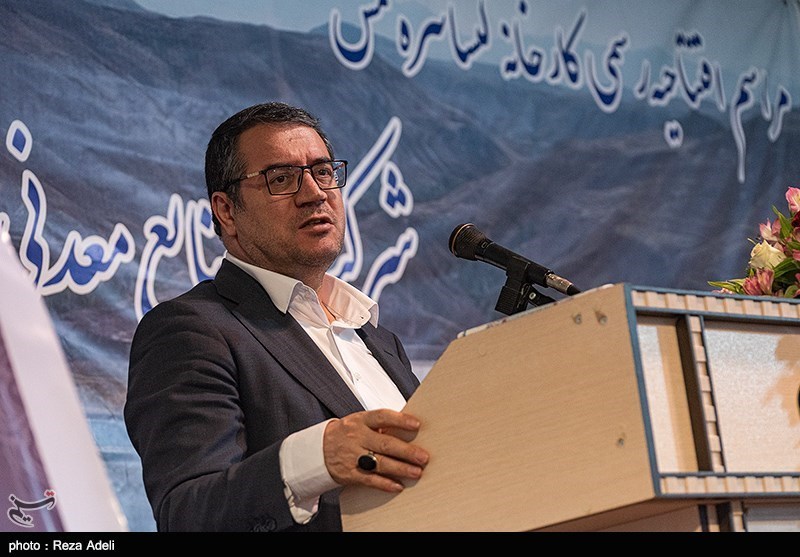 "Today, you (the officials) are at the forefront of the economic battle. Convergence and unity should be created. Solidarity of the large family of the industry, mine and trade is essential," Rahmani said, addressing a gathering of the directors of organizations affiliated with the Ministry of Industry, Mine and Trade.
The ministry can be effective in solving many problems of the country, he said, adding that planning is needed to use this opportunity.
"The activated capacities need to be strengthened," the minister said, adding, "We can get through today's tough conditions."
The remarks come against the backdrop of increased tensions between Iran and the US with Washington imposing new sanctions against the Islamic Republic.
The US has ratcheted up pressure on Iran since last year after withdrawing from the 2015 nuclear deal, known as the Joint Comprehensive Plan of Action (JCPOA).
Since then, the administration of US President Donald Trump has been trying to reduce Iran's oil exports to "zero," and sent an aircraft carrier strike group, a bomber squad, an amphibious assault ship, and a Patriot missile battery to the Middle East to try to stack up pressure on Tehran.
Iranian officials, however, have dismissed such moves as psychological warfare, saying the country has its own ways of circumventing the American bans.