President Orders Emergency Aid after Snow Storm in Northern Iran
February, 12, 2020 - 15:40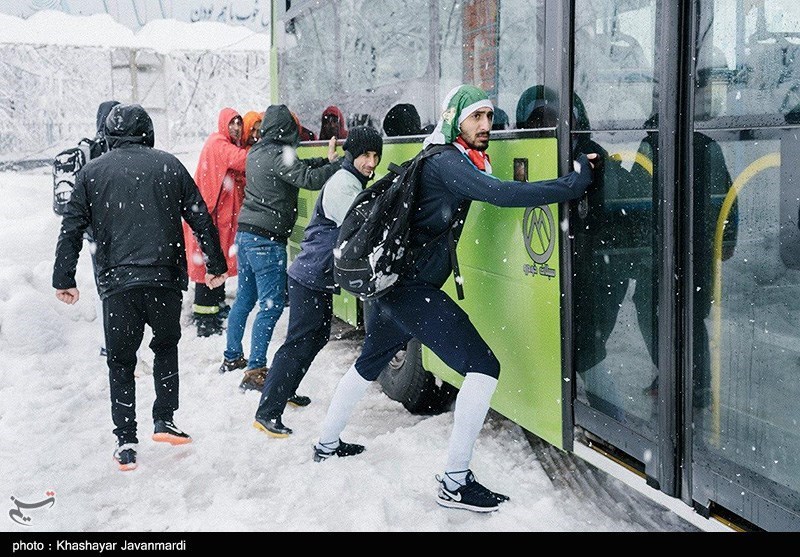 TEHRAN (Tasnim) – Iranian President Hassan Rouhani ordered the administrative organizations to mobilize efforts to help the people in the northern provinces of the country suffering in heavy snowfall.
In a weekly session of the cabinet on Wednesday, Rouhani ordered the ministries of Roads and Urban Development, Energy, Information and Communications Technology, and Interior to mobilize all their capacities to expedite the aid and rescue service work and relieve the problems caused by the heavy snowfall in the northern provinces of Gilan and Mazandaran.
The president also assigned Head of Iran's Planning and Budget Organization Mohammad Bagher Nobakht as his representative, ordering him to visit the crisis-hit areas in order to address the problems after meetings with the people and local officials.
The spokesperson for Iran's National Emergency Service said five people have been killed in an avalanche triggered by heavy snow in the province of Gilan.
He added that 2 more people were killed in Rasht, the capital of Gilan province, and 78 others injured due to extreme weather conditions and snow-related incidents across the province.
Rescue teams have been dispatched to a key road north of the country where heavy snowfall has stranded thousands of people.
An official in Iran's road transportation organization said on Tuesday that all passenger vehicles trapped on the Qazvin-Rasht Highway due to a traffic jam caused by snow would be helped to move from the road by late night.
Earlier reports in the Iranian media suggested that the snowfall and strong winds had dumped one meter of snow on the northernmost parts of the road near Rasht.
Others said the storm had left nearly 100,000 homes and businesses in Rasht, a city of more than 700,000 people, without power while causing outages in telephone and mobile communications.