Iranians' Informed Choice to Lead to Efficient Parliament: Top General
February, 19, 2020 - 17:32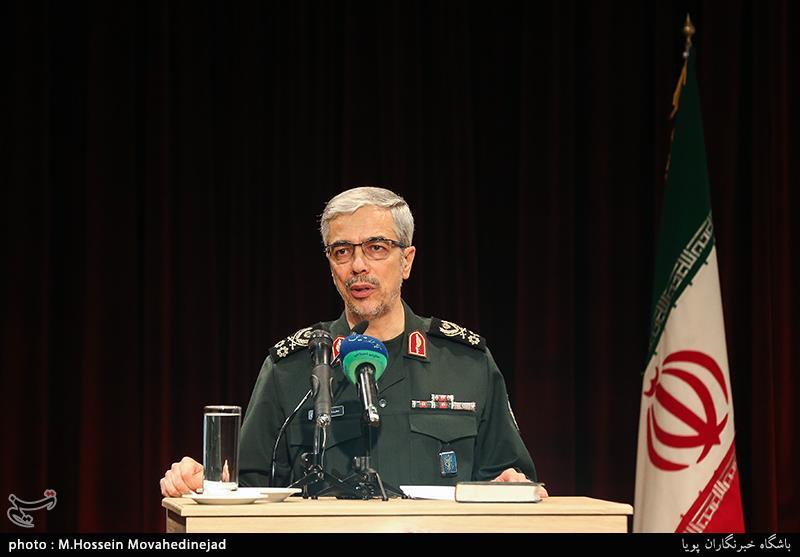 TEHRAN (Tasnim) – Chief of Staff of the Iranian Armed Forces Major General Mohammad Hossein Baqeri called for the massive participation of people in the Friday elections and said their "informed choice" will lead to an efficient parliament.
"Strong evidence suggests that, in the current situation and in the run-up to the February 21 elections, the enemies of the Iranian nation have taken a strategy to make people lose hope in the future and persuade them not to go to the polls by mobilizing their resources, capabilities, and media facilities…," Major General Baqeri said in a message released on Wednesday.
However, in the face of the "satanic strategy", the zealous and wise people of Iran will participate in the elections despite their economic problems based on their religious and revolutionary beliefs, he added.
"It is clear that an informed choice can make the parliament efficient and put it at the top of the affairs so that, as the embodiment of national dignity and the power and strength of the Establishment, it can preserve the Constitution and defend the revolution and its achievements…," the message added.
Election campaigns officially began in Iran at 00:00 Thursday and will last until the end of Wednesday.
The nationwide votes for the parliament and the midterm election of the Assembly of Experts will be held simultaneously on Friday, February 21.
The campaigns for the Assembly of Experts midterm election had already begun on February 6.
A total of 7,148 candidates, including dozens of Iranians from the religious minorities, are running for the parliament. There are 290 seats in the parliament up for grabs.
In capital Tehran, 1,453 candidates are contesting one of the 30 allocated seats on the legislature.
The lawmakers are elected for a 4-year term, with no limitation for the incumbent or former parliamentarians to run again.