Iran's Rail Industry Receiving Attractive Foreign Offers Every Day: Minister
TEHRAN (Tasnim) – While Iran is moving toward full self-sufficiency in producing railroad tracks, foreign countries are offering attractive plans for the country's railroad industry on a daily basis, Minister of Roads and Urban Development Mohammad Eslami said.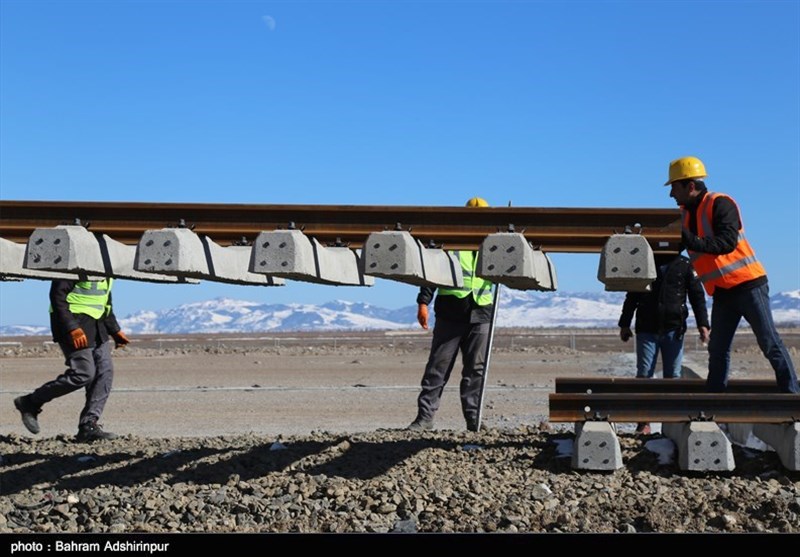 In comments at the opening of an exhibition of Iranian industrial achievements, Eslami said the country's railroad industry is experiencing a major development in its infrastructures.
A new agreement on domestic production of railroad tracks –the financing for which would be supplied by the National Development Fund of Iran with the approval of Leader of the Islamic Revolution Ayatollah Seyed Ali Khamenei- is going to make Iran fully self-sufficient in manufacturing railroad tracks and obviate the need for imports once and for all, the minister added.
While the Islamic Republic has devised good plans to help the local production of locomotives and train cars thrive, foreigners are making attractive offers for the railroad track, train car and locomotive sectors on a daily basis despite the sanctions being still in place against Iran, Eslami added.
The minister went on to say that the parties that once formulated sanctions against Iran have now realized the great capacities inside the country and are attempting to undermine Iran's path to self-sufficiency with attractive offers.
The Iranian administration has ramped up efforts in recent years to boost the country's railroad industry.