Iran's Top General Praises Chinese Support in Coronavirus Fight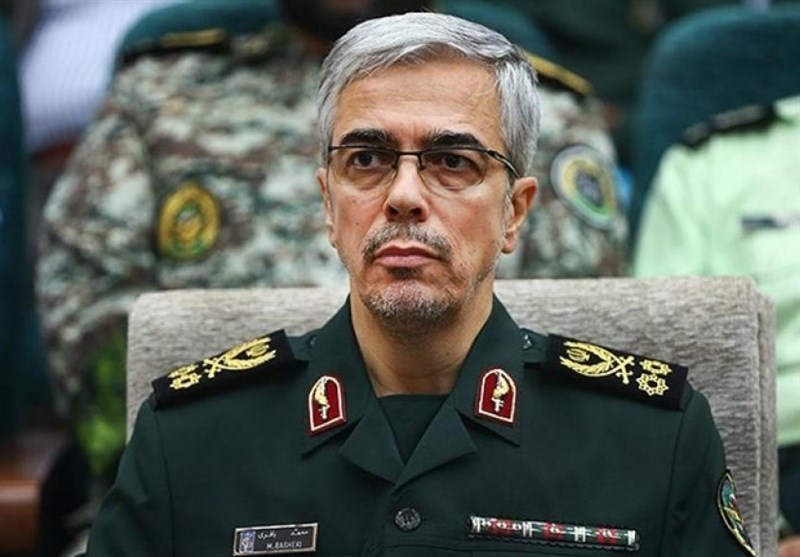 TEHRAN (Tasnim) – Chief of Staff of the Iranian Armed Forces Major General Mohammad Hossein Baqeri commended China for providing Iran with medical assistance in the battle with COVID-19.
In a message to Chief of the Joint Staff Department of the Central Military Commission Li Zuocheng, the senior Iranian commander lauded China for helping Iran to contain the coronavirus epidemic.
The outbreak of COVID-19 has put humanity in a serious dilemma to test the commitment of the nations and governments to the moral principles and altruism and the degree they would present their civilizations and cultures, Major General Baqeri said.
"Under such circumstances, the humanitarian moves exhibited by China, while it was struggling with the outbreak of this dangerous disease itself, have drawn the admiration of everyone," the top Iranian general noted.
"On behalf of the Armed Forces of the Islamic Republic of Iran, I express gratitude to the Chinese people, government and Armed Forces for their goodwill, benevolence and health and medical aids for controlling and countering the coronavirus," the senior Iranian commander told his Chinese counterpart.
Major General Baqeri finally emphasized that the fight against COVID-19 requires global solidarity and determination, efforts, responsibility and international cooperation.
China has so far dispatched several consignments of medical supplies to Iran for help in the battle with coronavirus.
Last week, China called on the US to remove the sanctions against Iran, saying that the embargoes will hamper the country's response to the coronavirus outbreak.
Chinese President Xi Jinping has also sent a message of sympathy to Iranian President Hassan Rouhani.