Iran's Army Ready to Share Experience in Coronavirus Battle with Other Nations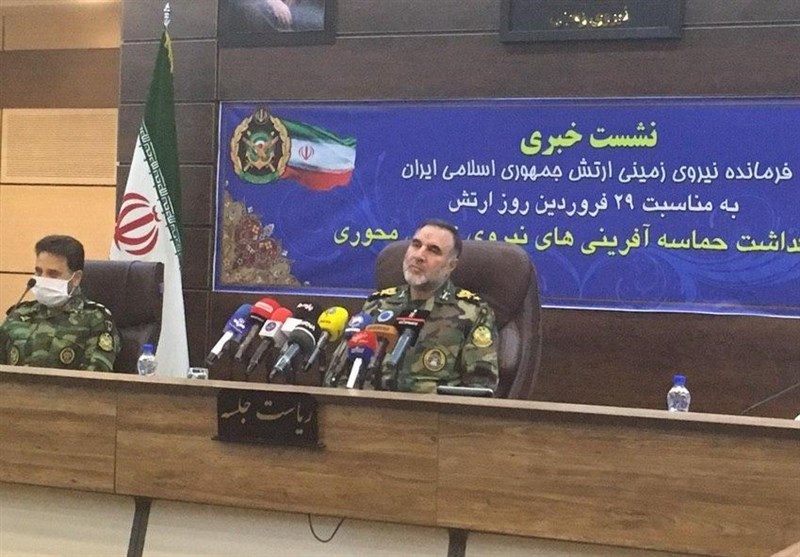 TEHRAN (Tasnim) – Commander of the Iranian Army Ground Force said his units are ready to provide other countries with the experiences in the fight against coronavirus at the discretion of Leader of the Islamic Revolution Ayatollah Seyed Ali Khamenei.
Speaking at a press conference on Tuesday, Brigadier General Kiomars Heidari said if the Leader gives the green light, the Army Ground Force is prepared to share experiences in coping with COVID-19 with other countries.
"The Armed Forces are doing their utmost to serve the people. We are trying to make all of our hospitals available for the people," the senior commander stated.
He also stressed the high level of health security measures in the Army barracks, noting that not a single soldier in the Iranian Army has died of coronavirus so far.
Brigadier General Heidari further highlighted the uninterrupted efforts to protect the country's borders, saying the Army troops have employed modern technologies to patrol the border areas along the southwestern frontiers and the common border with Afghanistan in the east.
"Today, we enjoy a full cycle of defense technologies," the commander said, adding that the Iranian Army Ground Force has the largest fleet of military helicopters in the region.
The choppers are equipped with state-of-the-art technologies and advanced weapons and missiles, whose range would not be publicized, the general went on to say.
Last week, Chief of Staff of the Iranian Armed Forces Major General Mohammad Hossein Baqeri said the Iranian military forces are prepared to share their experiences in the battle with the novel coronavirus with the military forces of Turkey.
The top commander also highlighted Iran's successful plans to contain the spread of the coronavirus by taking advantage of the military forces, saying more than one million volunteer members of Basij have rushed to help the medical society in the fight against the disease.