Iran Opens New Innovation Center, Unveils 6 Coronavirus-Related Products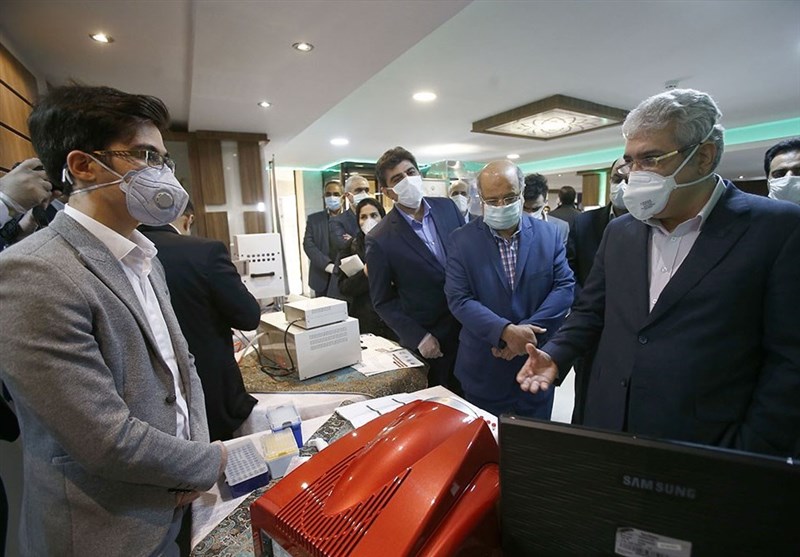 TEHRAN (Tasnim) – A health technology complex including several innovation acceleration centers was inaugurated in Iran on Saturday, as the country unveiled six homegrown products used for diagnosing and treating the novel coronavirus.
In a ceremony at Shahid Beheshti University of Medical Sciences and Health Services in Tehran, Iranian Vice President for Science and Technology Sorena Sattari inaugurated the university's "Technology and Innovation International Complex".
The new complex will include innovation acceleration centers contributing to the development of innovation and technologies in the country's health sector.
At present, the complex involves two acceleration centers working in the pharmacology and food fields, but eight more acceleration centers are planned to come into operation in the complex to conduct research in the fields of medicine, cosmetics, biotechnology and digital health.
On the sidelines of the event, the vice president unveiled six homegrown products for coronavirus diagnosis, screening and treatment.
The new products include a smart gateway that monitors the body temperature and the oxygen saturation of blood and is also used for disinfection, an ozone generator, and a face shield made up of nanomaterial.
Moreover, three test kits used for the molecular diagnosis of the novel coronavirus were unveiled in the ceremony.
Last week, President Hassan Rouhani ordered the Health Ministry and the Vice Presidency for Science and Technology to focus efforts on the development of a vaccine for COVID-19.
He also called on the domestic organizations to conduct a study on the use of a new diagnostic test kit for detecting people with immunity to infection.