Pompeo's JCPOA Plan Has No Place in Int'l Law: Iran UN Envoy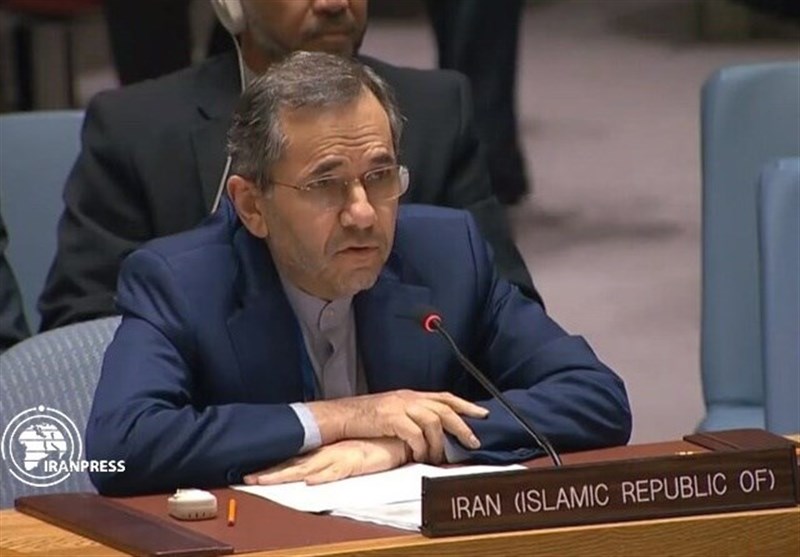 TEHRAN (Tasnim) – Iran's ambassador to the United Nations derided the US state secretary's new plan for the 2015 nuclear deal as a joke, saying such American plans for extending an arms embargo against Iran have no place in the international law.
In comments on Friday, Majid Takht Ravanchi dismissed the US government's attempts at extending the arms embargo on Iran for an unlimited period.
"(World) countries will naturally not accept this and would not agree to be an accomplice in the very gross action that the Americans are taking in violation of the international law," he added.
Denouncing the US' plan to become a participant of the 2015 Iran nuclear deal again as an invalid hypothesis, the UN envoy said it is a joke that Washington is seeking to resort to the UNSC Resolution 2231 to extend an arms embargo on Iran.
The Americans have no credible legal evidence and their plan will be undoubtedly rejected by the UN member states and the UN Security Council, Takht Ravanchi underlined.
He added that the idea proposed by US Secretary of State Mike Pompeo is rejected and has no place in the international law.
Pompeo has claimed that Washington technically remained a "participant" in the 2015 Iran nuclear deal, known as the JCPOA, in order to use a mechanism embedded within the accord to make the UN maintain the arms embargo on Tehran.
The US withdrew from the nuclear deal two years ago.