Many Regions in Iran Entering Containment Phase of Coronavirus: Health Minister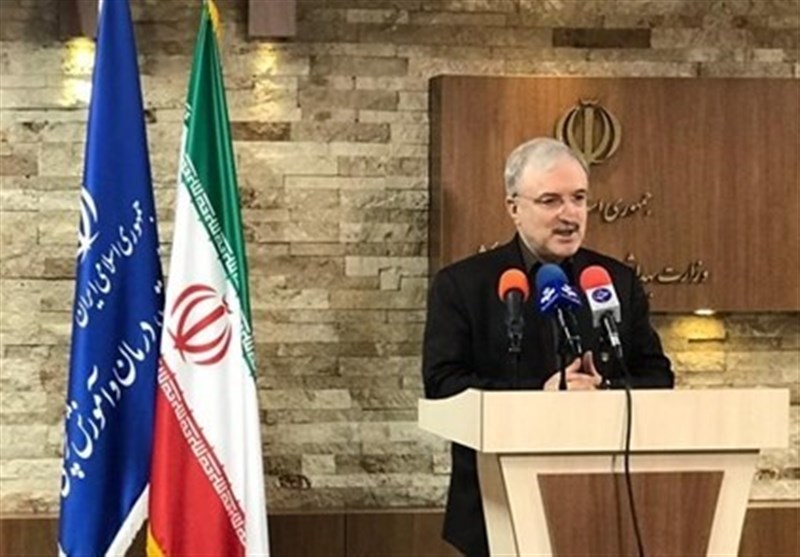 TEHRAN (Tasnim) – Iranian Health Minister Saeed Namaki said the novel coronavirus outbreak is reaching the containment phase in many parts of the country, calling for strict compliance with the social distancing protocols to defeat the contagious disease.
In a televised interview on Tuesday, Namaki said the battle with COVID-19 involves three phases of management, controlling and containment.
In many parts of Iran, the transition from management to controlling has been made, while many other regions are now entering the containment phase in the fight against the coronavirus epidemic, the minister noted.
He further warned that negligence in observing the social distancing instructions in some provinces is taking its toll, adding, "Our biggest strategic mistake in the current period is that we'd imagine that the coronavirus is over."
The minister also noted that people across Iran will be allowed to participate in religious ceremonies at the mosques to mark three nights of Laylat al-Qadr in the holy month of Ramadan, stressing that the event will be held only for two hours and in full compliance with the health protocols and social distancing regulations.
On Tuesday, the Health Ministry spokesperson said there has not been a single death from the novel coronavirus in 14 provinces of Iran over the past 24 hours.
The total death toll from the coronavirus in Iran has reached 6,733.