Ministers Discuss Normalization of Iran-Turkey Trade Ties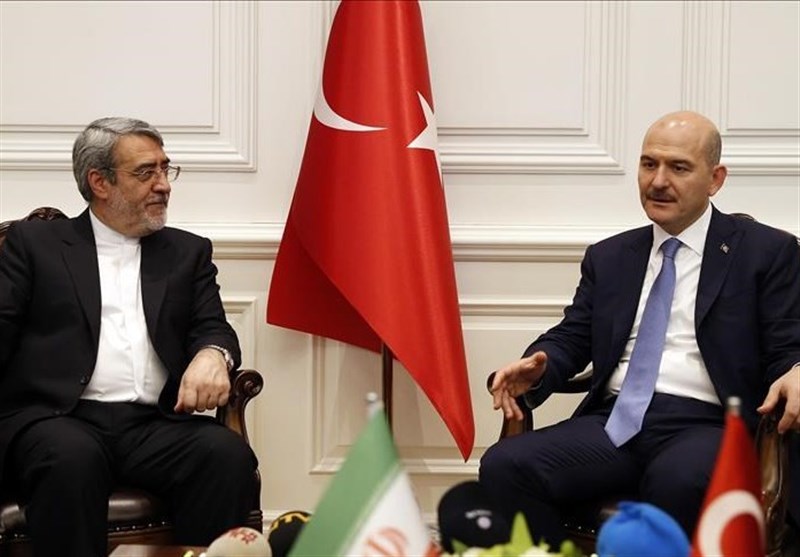 TEHRAN (Tasnim) – The interior ministers of Iran and Turkey have weighed plans to normalize the economic cooperation and resume border trade between the two neighbors, Iran's ambassador to Turkey said.
In a post on his Twitter account, Mohammad Farazmand said Iranian Interior Minister Abdolreza Rahmani Fazli and his Turkish counterpart Suleyman Soylu held a telephone conversation on Saturday evening to congratulate each other on Eid al-Fitr.
The two ministers also called for efforts to normalize the border trade between Iran and Turkey, Farazmand added.
The envoy noted that Rahmani Fazli and Soylu further discussed common border security, the fight against terrorism, and exchange of experiences in the battle with the coronavirus pandemic.
It was the second telephone conversation between the two interior ministers over the past two weeks, the ambassador added.
In a telephone conversation with Iranian President Hassan Rouhani in April, President of Turkey Recep Tayyip Erdogan hailed the Iranian government and nation's "valuable" coronavirus fight despite the problems they are facing, stressing that trade between the two countries should continue in accordance with health guidelines and that officials must work toward that aim.
In early May, an Iranian deputy interior minister said Tehran has provided Ankara with a draft proposal for the health protocols on the reopening of the common border crossings which have been shut after the coronavirus outbreak, and on the resumption of bilateral trade exchanges.