Zarif Blames Rise in Extremism on Big Powers' Miscalculations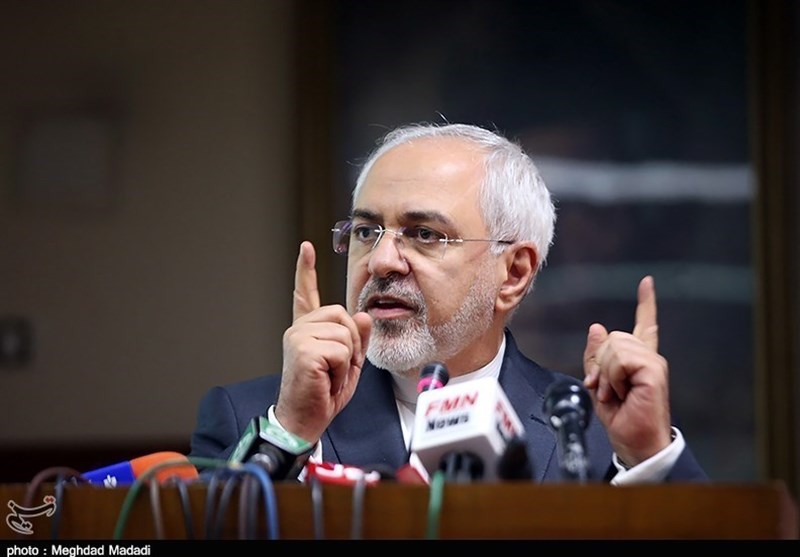 TEHRAN (Tasnim) – Iranian Foreign Minister Mohammad Javad Zarif said the miscalculations and big mistakes made by the superpowers have resulted in catastrophes and a surge in extremism across the globe.
The top Iranian diplomat made the remarks in a speech at the Faculty of World Studies at the University of Tehran on Monday, the second part of a five-part course in international relations entitled "World in Transition".
"Extremism was a result of miscalculations and occupation (of regional countries by world powers). The main problem, which evolved into the existing sad conditions is the problem of 'misunderstanding' and 'miscalculation', which caused both regional powers and superpowers to make mistakes," Zarif added.
"Miscalculations made by big powers, or in other words superpowers, with regard to the world's modern order have resulted in consequences, which are by far more disastrous than the mistakes made by other countries."
He also described the 2003 US-led invasion of Iraq as one of the big powers' miscalculations, saying that there were many ambiguities surrounding the attack at its onset.
"But something was conspicuous. It was clear from the very beginning that this (US) war (against Iraq) would lead to the spread of extremism in the world," Press TV quoted him as saying.
Elsewhere in his speech, Zarif touched on the US withdrawal from several international treaties, and said such a policy is just similar to those bigoted and obstinate ideas that contravene the world's realities on the ground.
Some players in the international scene, like the United States, have struggled to take control of the situation by resorting to old-dated rules and reliance on their military superiority, but their approach led to a "disaster," the Iranian top diplomat further said.