Fire Erupts in Industrial Area Near Tehran (+Video)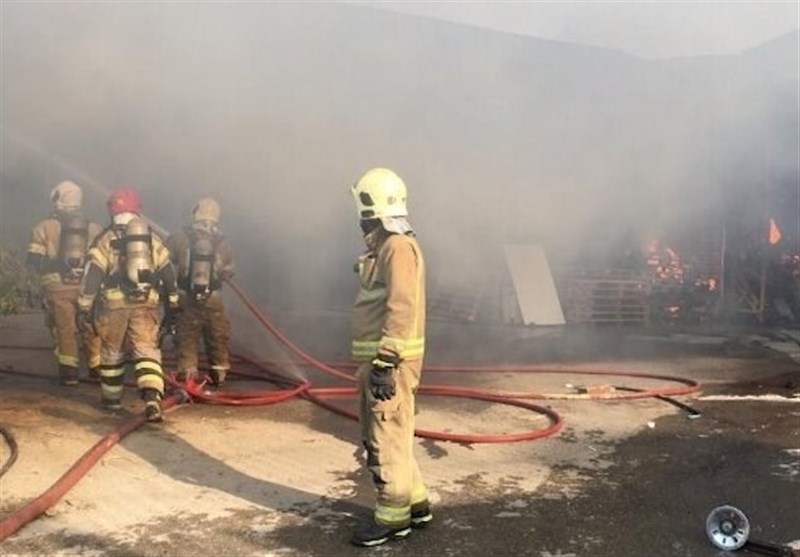 TEHRAN (Tasnim) – Firefighters are battling a blaze that tore through several industrial buildings near the Iranian capital of Tehran.
The fire broke out at an industrial area in Jajrud district in Pardis County, east of the capital.
No casualties have been reported.
Footage published by IRIB shows a warehouse consumed by flames, as large billows of smoke fill the air.
Jalal Melki, spokesman for the Tehran Fire Department stated that the conflagration broke out in three buildings, where leather and wood were being stored. At the moment, it is unclear what exactly caused the fire.