Canada to Retaliate 'Dollar for Dollar' after Trump's 10% Tariff on Aluminum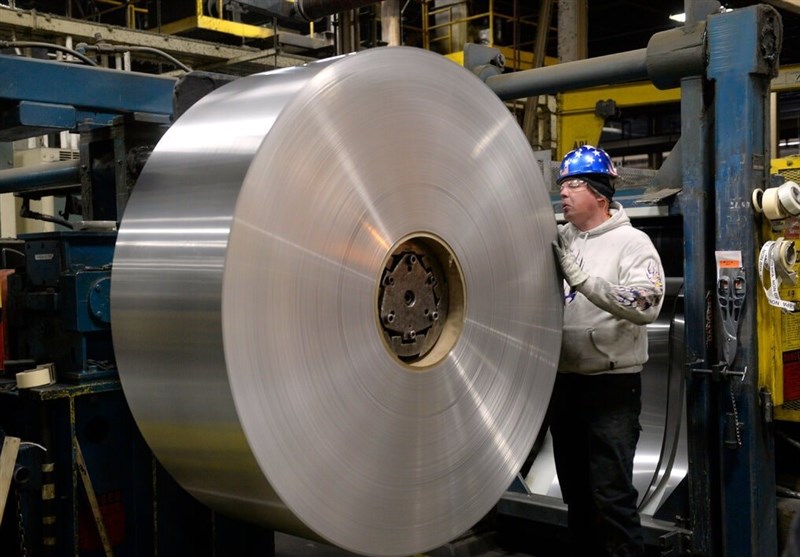 TEHRAN (Tasnim) - Ottawa will impose retaliatory tariffs on US goods in response to President Donald Trump's decision to restore a 10 per cent tariff on Canadian aluminum imports.
Canadian Prime Minister Justin Trudeau and Deputy Prime Minister Chrystia Freeland announced the measures Thursday evening hours after Trump said he would impose the tariffs during a campaign speech at a Whirlpool factory in Ohio, citing national security concerns.
"In response to the American tariffs announced today, Canada will impose countermeasures that will include dollar-for-dollar retaliatory tariffs", Trudeau said via Twitter on Thursday. "We will always stand up for our aluminum workers. We did so in 2018 and we will stand up for them again now".
The United States slapped import tariffs on Canadian steel and aluminum in 2018, before removing them last year as part of a broad free trade deal now in force.
Canada retaliated that time with $16.6 billion in tariffs on US products, including ketchup, ballpoint pens, licorice, orange juice, whisky and toilet paper. At the time, Canada focused on products that would cause pain in electoral districts held by key Republicans, something that could be done again given the US election is only three months away.
Trudeau and Freeland didn't specify what US goods will be subject to countermeasures, nor whether the government will follow a similar strategy of targeting goods produced in Republican districts.
Earlier in the day, the National Chamber of Commerce issued a statement calling on the United States to lift the newly re-introduced tariff.
On Thursday, US President Donald Trump announced during a campaign-style stop in Clyde, Ohio, that he has signed a proclamation re-imposing tariffs on Canadian aluminum. He added that he was advised by US Trade Representative Robert Lighthizer that the move is "absolutely necessary".
In May of 2019, the Trump administration lifted the 25 percent tariff on Canadian aluminum after reaching an agreement as part of the updated North American Free Trade Agreement – the USMCA - negotiations.