Iranian Speaker Urges Muslim Unity in Shiite Eid Message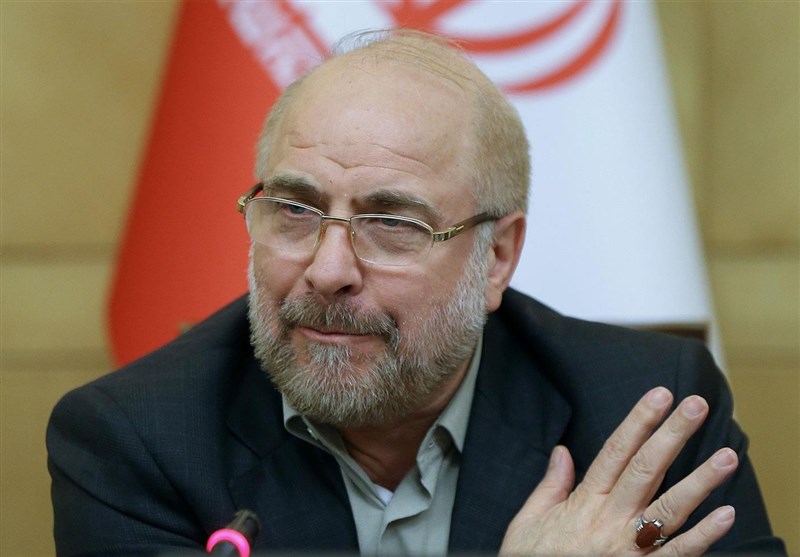 TEHRAN (Tasnim) – In a congratulatory message for a number of Shiite figures on the occasion of Eid al-Ghadeer, speaker of the Iranian parliament stressed the need to strengthen unity among the Muslim nations.
In separate messages to a number of Shiite political and religious figures on Saturday, Mohammad Baqer Qalibaf congratulated them on Eid al-Ghadeer, which marks the appointment of the first Shiite Imam, Ali ibn Abi Talib (AS), by Islam's most revered figure, Prophet Muhammad (PBUH), as his successor.
In the letter, the Iranian Parliament speaker said it is necessary to take strong steps to promote Muslim unity under the teachings of Islam and the holy Quran as the Islamic world is experiencing delicate situation.
Iranians have celebrated Eid al-Ghadeer with various ceremonies and rituals, in compliance with the health protocols to prevent the spread of the coronavirus.
The auspicious occasion is also referred to as Eid al-Akbar (the Greatest Eid) in Shiite Islamic narrations, which say the mission of all divine messengers were accomplished on this day.
On March 10, 632 AD, Prophet Muhammad (PBUH) received a revelation from God, ordering him to halt his last Hajj pilgrimage known as the Hajjat-ul-Wida (the Farewell Pilgrimage) at a pond called Khum, near Mecca, and to designate Imam Ali (AS) as his successor in guiding and ruling Muslims. The event took place a few months before the passing away of Prophet Muhammad (PBUH).