President: Iran Making Breakthrough in Coronavirus Vaccine Production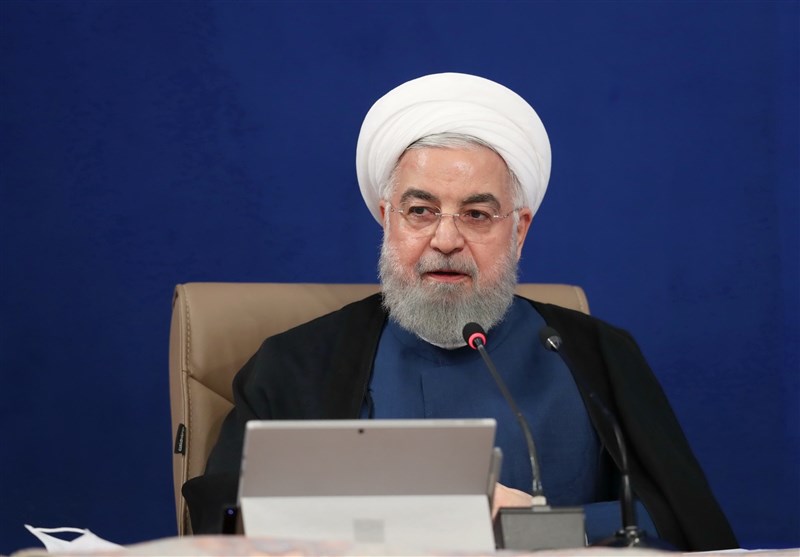 TEHRAN (Tasnim) – Iranian President Hassan Rouhani highlighted the promising steps that local scientists have taken in recent months in producing a vaccine for the novel coronavirus.
In remarks at a meeting on Tuesday, Rouhani thanked all people involved in the production of drugs and vaccines for diseases, especially in the field of combatting COVID-19, and said, "In recent months, with the efforts made, good steps have been taken to produce drugs and vaccines for the coronavirus, and this path must continue with strength and speed until the final and definitive result is reached."
"We assure our dear people that the country's young researchers and specialists are working in knowledge-based companies with high motivation and round-the-clock efforts to produce drugs and vaccines for COVID-19, and the government is providing the necessary and full support to these efforts," he added.
Highlighting the need to observe the health protocols, the president said, "Health protocols in all matters and ceremonies, including recommended and obligatory worship ceremonies, must be fully implemented. The necessity of this issue is such that even the obligatory Hajj was not held this year and the host of Hajj ceremonies as well as other countries did not come to the conclusion that this obligatory worship ceremony should be held this year."
"The outbreak of the coronavirus, along with the problems it created for the people and the medical staff of the country, created an opportunity for scientific research and an extraordinary research effort. Researchers in the country have mobilized with all their might to curb this global pandemic as soon as possible," the president's official website quoted him as saying.
Referring to the reports on the measures taken to produce vaccine for coronavirus using various methods, the president said, "The production of vaccines needed by the society has always been one of the emphases of the 11th and 12th governments. Today, we are in a situation that everyone should be supported in the technical knowledge of the production of this vaccine."
Rouhani also stated that with the efforts made by the Ministry of Health and Medical Education in the field of treatment of coronavirus patients in the first and second waves of the disease, Iran has witnessed good success achieved by the country's medical staff and hospitals, adding, "Despite the dangers that the virus has caused, the Iranian nation has witnessed the capabilities of researchers and experts in the country."
"The government guarantees the purchase of the approved products and will spare no effort to provide the necessary loans to the companies working in this field," he concluded.