Iran's President: US Not Authorized to Use Snapback Mechanism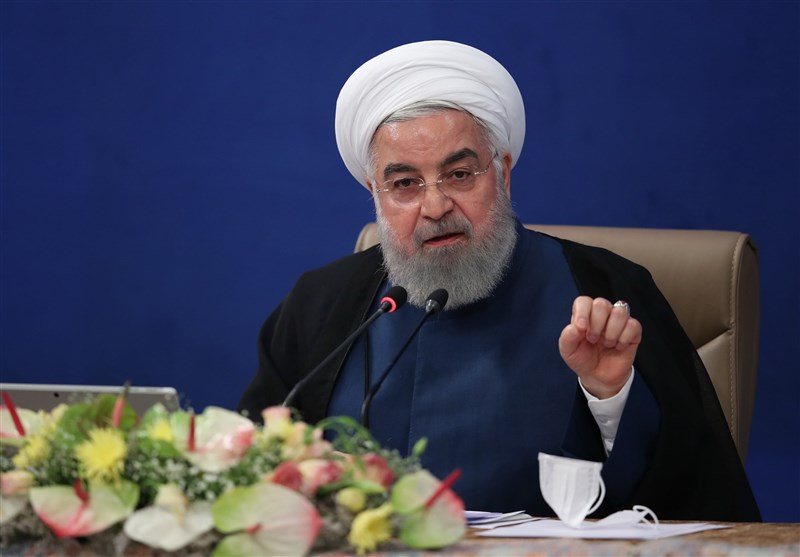 TEHRAN (Tasnim) – Since the US government is no more a party to the 2015 Iran nuclear deal, it has no right to trigger a snapback mechanism to invoke the UN sanctions against Tehran, Iranian President Hassan Rouhani said.
Speaking at a cabinet session on Wednesday, Rouhani said the US' fresh attempt to employ a mechanism of the UNSC Resolution 2231 to damage the Joint Comprehensive Plan of Action (JCPOA) is doomed to failure.
The US is not a signatory to the JCPOA at present and cannot trigger the snapback mechanism, he stressed, saying all JCPOA parties have already condemned the US' desperate bid.
President Rouhani said his administration is vigorously standing against the US, stressing that neither the cruel government at the White House nor the sanctions are permanent.
"The sanctions will break and terminate. With our resistance, we made them (the US) realize that they have made a mistake. The White House has also recognized that it has made a mistake. But they are mired in the path they have taken and it is difficult for them to find a way out," he noted.
The president further hailed the 11 UNSC members that refused to vote in favor of a US-initiated resolution on the extension of a UN arms embargo on Iran which will expire in October under the JCPOA.
Praising the two friendly states of Russia and China for voting against the US resolution, President Rouhani said the US has become isolated in the world.
The comments came after US President Donald Trump said he intended to trigger the so-called snapback of the UN sanctions which had been in place against Iran prior to the nuclear deal's inking.
"We'll be doing a snapback," he told reporters. "You'll be watching it next week."