Envoy Urges Promotion of Iran-Tajikistan Economic Ties
September, 25, 2020 - 15:45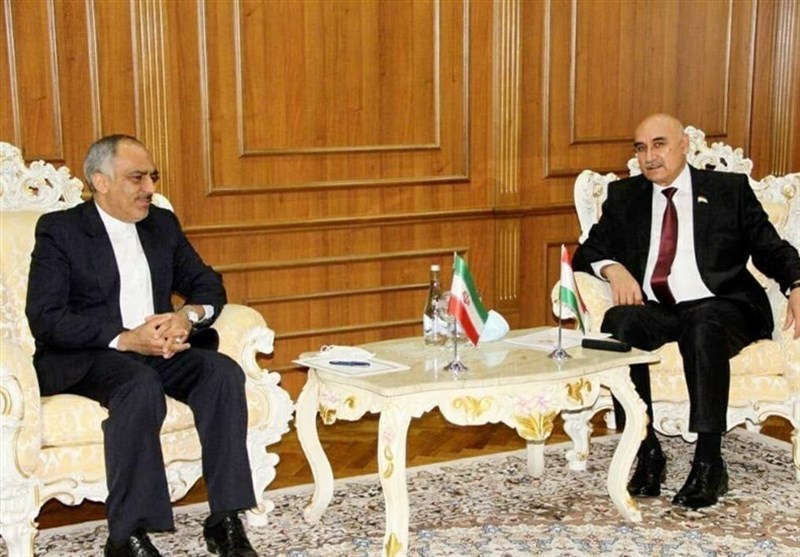 TEHRAN (Tasnim) – Iran's ambassador to Tajikistan called for closer cooperation between the two nations to make up for the economic damages caused by the outbreak of the coronavirus pandemic.
In a meeting with Tajikistan's Parliament Speaker Mahmadtoir Zokirzoda in Dushanbe, the ambassador extraordinary and plenipotentiary of Iran, Mohammad Taghi Saberi, said Iran and Tajikistan have great capacities for cooperation in the economic sphere.
The ambassador also called for the promotion of cooperation between the two countries to make up for the economic damages in the post-coronavirus era.
For his part, the Tajik parliament speaker highlighted the friendly relations between the two nations, saying the formation of parliamentary friendship group would mark a major step in the enhancement of ties.
In early June, Tajikistan's Foreign Minister Sirodjidin Mukhriddin paid a visit to Tehran for talks on the ways to broaden relations between the two countries in various fields.
In a meeting with Iranian Foreign Minister Mohammad Javad Zarif, they weighed plans to boost the political and parliamentary cooperation, strengthen the friendship groups, enhance economic interaction in the water, electricity and transportation sectors, hold political and consular consultations, expand the cultural and international cooperation within the framework of the United Nations Educational, Scientific and Cultural Organization (UNESCO), and to combat extremism and terrorism.