New Factory Raises Iran's Steel Ingot Output
September, 26, 2020 - 10:55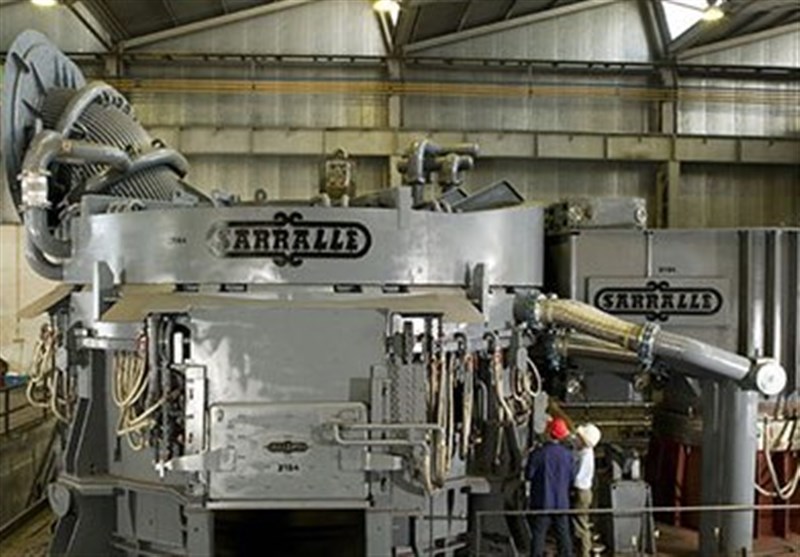 TEHRAN (Tasnim) – A large steel factory that came into operation in southern Iran on Saturday will increase the country's steel ingot production capacity by 1.2 million tons.
Iran's First Vice President Eshaq Jahangiri and number of cabinet members attended the opening of the second phase of a steel plant of Kaveh Steel Company in the southern port city of Bandar Abbas on Saturday.
Financed by the Mostazafan Foundation of Iran with an investment of €311 million, the new factory is going to raise the capacity to produce steel ingots by 1.2 million tons, bringing the company's annual output to 2.4 million tons.
According to the government estimates and international reports released in January, Iran's steel output capacity is around 36 million tons a year while actual production has neared 24 million tons.
Iran is now 10th on the list of leading global steel manufacturers and plans are in place to improve the rank by 2025 when output capacity is expected to significantly increase to nearly 50 million tons a year.
The World Steel Association said in a report in December 2019 that Iran had outperformed other steel producers in the world in terms of growth of the industry in 2019, saying production until the end of November had increased by 5.3 percent, nearly double the global rate of growth in the sector.
The increased output and capacity in Iran's steel sector comes despite a series of tough sanctions imposed by the United States which seek to hamper the country's lucrative metals trade.