Iran's Envoy Calls Meeting with Azeri President 'Constructive'
October, 29, 2020 - 09:01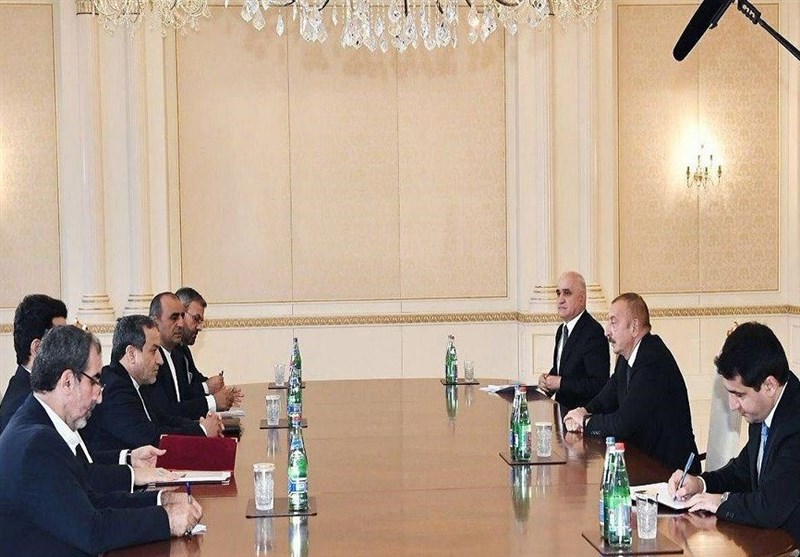 TEHRAN (Tasnim) – Iranian Deputy Foreign Minister Abbas Araqchi described his meeting with Azeri President Ilham Aliyev on an initiative formulated by Tehran to end the conflict between the Republic of Azerbaijan and Armenia over the Nagorno-Karabakh region as "positive" and "constructive".
"Introduced Iran's Regional Initiative to Help in Ending the Nagorno-Karabakh Conflict to H. E. Ilham Aliyev President of Azerbaijan in a positive and constructive long meeting," Araqchi said in a tweet late on Wednesday.
During the meeting earlier in the day, Aliyev pointed to the conflict and said that Azerbaijan will liberate its lands from occupiers and establish the standards of international law and justice there.
Referring to the two-day missile attack by Armenian forces on the city of Barda in the Azerbaijan Republic, he said that 21 civilians were killed and more than 70 wounded in the Wednesday attack.
He also accused Armenia of violating ceasefire agreements.
The Azeri president further thanked Iranian President Hassan Rouhani, saying "President Rouhani has had a telephone conversation with me during this period and we had a very good conversation and he sent you to Azerbaijan and we are thankful for that."
Araqchi, for his part, said that Iran has always opposed the occupation of the territories of Azerbaijan and supported the territorial integrity of this country.
Araqchi, heading a high-ranking delegation, arrived in the Azerbaijani capital of Baku on Tuesday night and announced parts of Iran's initiative to end the conflict between the two warring sides over Nagorno-Karabakh.
The Iranian diplomat is set to also visit the Russian, Armenian, and Turkish capitals to present Tehran's initiative for the peaceful settlement of the Karabakh conflict.