Spokesman Dismisses Sweden's Stance on Iranian Inmate
November, 25, 2020 - 09:49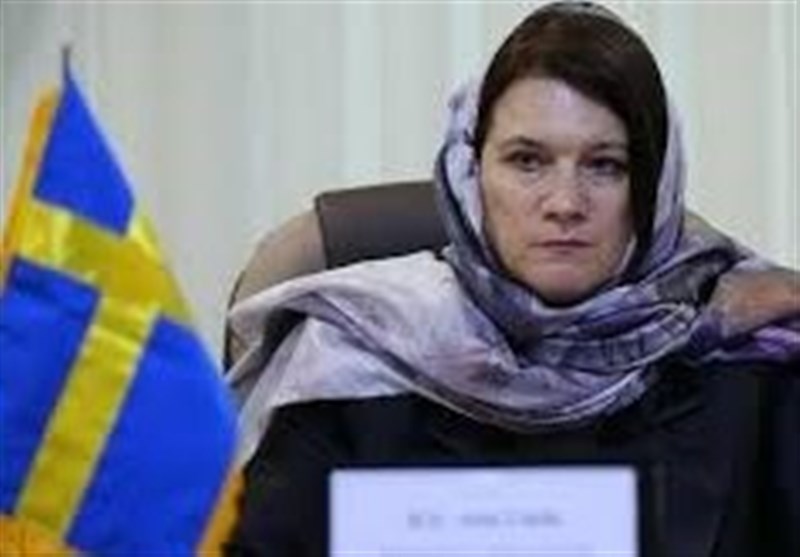 TEHRAN (Tasnim) – Iran's Foreign Ministry rejected as deficient and incorrect the Swedish foreign minister's information about an Iranian inmate convicted of security charges.
In a statement on Tuesday evening, Foreign Ministry Spokesperson Saeed Khatibzadeh reacted to Swedish Foreign Minister Ann Christin Linde's tweet posted after her telephone conversation with Iranian Foreign Minister Mohammad Javad Zarif.
Khatibzadeh expressed regret that Swedish officials have deficient and incorrect information about the situation of Ahmad Reza Jalali, who is in jail for security-related crimes.
"As Dr. Zarif, the Iranian foreign minister, explained to Ms. Linde in the conversation, the Judiciary of the Islamic Republic of Iran is independent, and any interference in the issuing or enforcement of judicial verdicts is rejected and unacceptable," the spokesman added, according to the Foreign Ministry's website.
Jalali was arrested in 2016 upon traveling to Iran. Based on his confession, he was convicted of spying for Mossad and complicity in murdering Iranian nuclear scientists.
Iran's Supreme Court upheld Jalali's death sentence in December 2017.
In February 2018, Stockholm said the Iranian had been granted Swedish citizenship.