Iraq's Resistance Groups Denounce Killing of Iranian Physicist
November, 28, 2020 - 14:40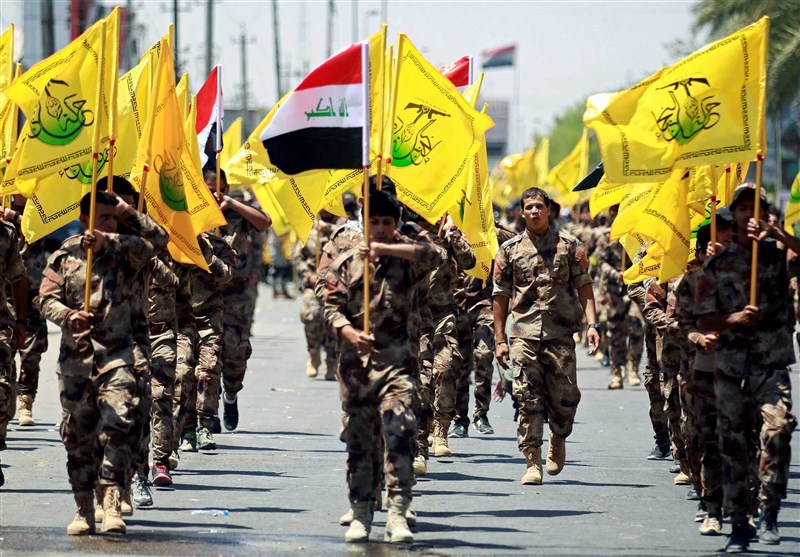 TEHRAN (Tasnim) – Iraqi Kata'ib Hezbollah anti-terror group, which is part of the Popular Mobilization Forces (PMU), said the assassination of senior Iranian scientist Mohsen Fakhrizadeh is in line with a series of crimes that seek to target the scientific capacities of Arab and Muslim nations.
"The Zionist-Saudi-US axis has extended its criminal record, and the price of their crimes must be their annihilation. Assassination and attacks on scientists and leaders of the resistance is a black part of a fiendish and hostile conspiracy against nations supporting the anti-Israel resistance front," Kata'ib Hezbollah added.
It noted that collaboration between Saudi Arabia, the United States and the Israeli regime over the assassination of Fakhrizadeh will make them legitimate targets for retaliation.
Additionally, Iraq's al-Nujaba resistance group, which is also part of the PMU, denounced the killing of the Iranian physicist as a cowardly act.
"We condemn this terrorist act and believe in the resistance of the Islamic Republic of Iran as well as its victory and authority. Iran will defeat oppressors and arrogant since it beliefs are based on the teachings of Prophet Muhammad (PBUH) and Imam Hussein – the third Shia Imam, which inspire martyrdom," the deputy secretary-general and official spokesman for the movement, Nasr al-Shammari, wrote in a post published on his official Twitter page.
Fakhrizadeh was assassinated by unknown gunmen in a small city east of Tehran on Friday evening.
After sustaining injuries from a car explosion and bullets, the top scientist was taken to the hospital with a helicopter but succumbed to injuries a few hours later.