General: Iran to Decide Where to Respond to Israeli Assassination of Fakhrizadeh
November, 29, 2020 - 10:54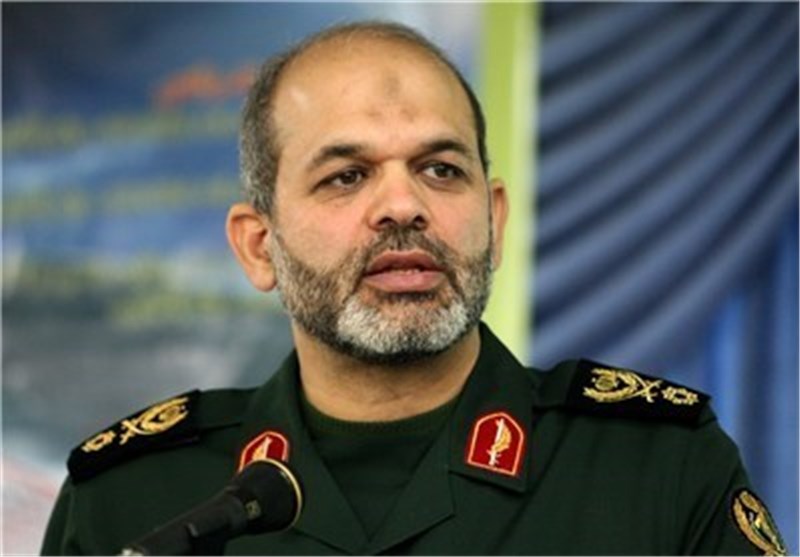 TEHRAN (Tasnim) – It has become quite clear to Iran that the Zionist regime was behind the assassination of top Iranian scientist Mohsen Fakhrizadeh, a ranking military commander said, adding that it will be the Islamic Republic to define the scene for retaliation.
It is "absolutely clear" to Iran that the Zionist regime assassinated Fakhrizadeh, President of the Supreme National Defense University of Iran Brigadier General Ahmad Vahidi said in a televised interview on Saturday night.
"They (Israel) made trouble for us. The Islamic Republic will respond in a way and on a ground defined by itself," the general warned.
"The Zionist regime must remain in a constant state of convulsion. What is important is that the Zionist regime is inside a glass house," he added.
With the green light given by the US, the Zionist regime carried out the assassination plot with the help of internal mercenaries, Vahidi added.
He further urged a revision of Iran's interaction with the International Atomic Energy Agency, saying it will be meaningless for Iran to remain in the Non-Proliferation Treaty (NPT) if the country's nuclear sites and scientists are to be targeted.
Fakhrizadeh, a senior nuclear and defense scientist, was assassinated by unknown gunmen in a small city east of Tehran on Friday evening.
After sustaining injuries from a car explosion and bullets, Fakhrizadeh was taken to the hospital with a helicopter, but succumbed to injuries a few hours later.
In remarks on Saturday, the spokesperson for the Atomic Energy Organization of Iran raised suspicions that Israel was involved in both a July incident at Iran's Natanz nuclear facility and the recent assassination of Fakhrizadeh.
"Concerning the Natanz incident, it could be said that its perpetrators are the same as those behind the recent incident. It looks like the Zionist regime has a role in these issues," Behrouz Kamalvandi said.