Iran Slams Canada's 'Interventionist' Stance on Ukrainian Plane Case
December, 21, 2020 - 13:48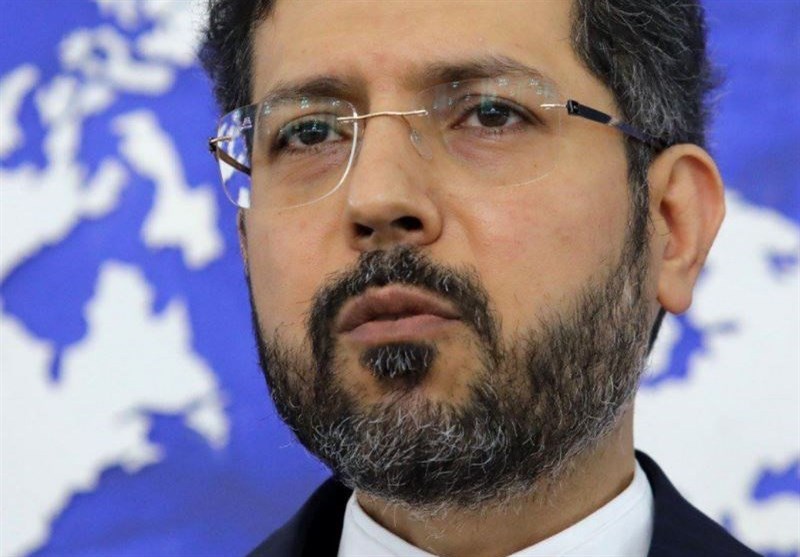 TEHRAN (Tasnim) – Iran's Foreign Ministry spokesperson denounced the "interventionist and unacceptable" comments from Canadian officials on the case of a Ukrainian passenger plane that went down in Iran in early 2020, urging Canada to respect diplomatic courtesy and know its limits.
Speaking to reporters on Monday, Saeed Khatibzadeh said Iran has worked on the case of the Ukrainian plane crash uninterruptedly and is going to release an online technical report of the accident one of these days.
While the technical and judicial procedures regarding the case have been carried out by the relevant organizations, the Canadian officials have been making "interventionist and unacceptable" remarks and have thrown a wrench in the process, he said.
Deploring the politicized words and deeds from Canadian authorities who have no definite legal status, Khatibzadeh said the Canadians are trying to take advantage of the sorrow at the incident to gain benefits.
He also warned Canada that it should be held accountable for its measures, pointing to Ottawa's close cooperation with Washington in blocking the delivery of medicine to Iran.
Khatibzadeh called on the Canadian government and minister of foreign affairs to observe diplomatic courtesy and know their limits, "otherwise they would receive a different response."
A Kiev-bound UIA Boeing 737 crashed shortly after taking off from Tehran on January 8, killing all 176 people on board, mostly Iranian and Canadian citizens.
Iran said the plane was hit by an anti-aircraft missile due to human error.