Harsh Revenge for Assassination of Gen. Soleimani on Agenda: IRGC General
December, 25, 2020 - 18:41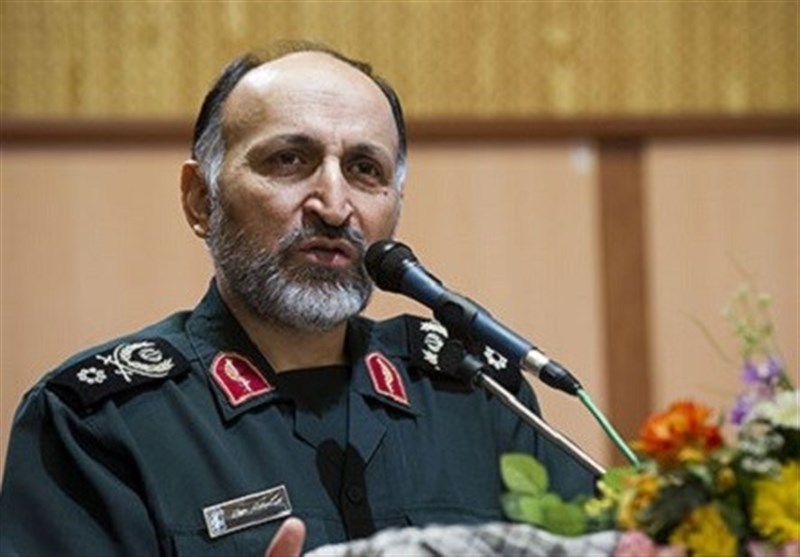 TEHRAN (Tasnim) – Deputy commander of the Islamic Revolution Guards Corps Quds Force said a "harsh revenge" for the assassination of Lt. General Qassem Soleimani will be definitely taken, regardless of the two more slaps that the US would receive in the face for the murder.
Speaking to reporters on Friday, Brigadier General Mohammad Hejazi pointed to the recent remarks by Leader of the Islamic Revolution Ayatollah Seyed Ali Khamenei about the slaps that the US has received from Iran so far for the assassination of Lt. General Soleimani and the two more slaps it will get in future.
The major funerals of Martyrs Soleimani and Abu Mahdi al-Muhandis and the retaliatory missile attack on the US military base of Ain al-Assad were the two slaps that the US has receive in the face from Iran, the general noted, saying the next two slaps are the US' software defeat in the region and the expulsion of American forces from the region.
"Those are only slaps, while the harsh revenge will be taken," General Hejazi added, warning those who ordered and perpetrated the assassination attack that the Islamic Republic decides how and when to take revenge according to the situation.
In a meeting with the family of Gen. Soleimani on December 16, Ayatollah Khamenei paid tribute to the late commander as "a hero of the Iranian nation and the Islamic Ummah", underlining that the "revenge will be taken on those who ordered the murder and those who carried it out".
"Of course, these severe slaps are different from taking revenge. Because revenge must be taken on those who ordered the murder of General Soleimani as well as those who did it. And this revenge will certainly be taken at the right time; although, as a dear one said, 'Soleimani's shoe is more valuable than the head of his murderer'," the Leader said.
On January 3, a US drone strike near Baghdad International Airport assassinated General Soleimani, former commander of the Quds Force of Iran's Islamic Revolution Guards Corps. The attack — that also killed Abu Mahdi al-Muhandis, the second-in-command of Iraq's Popular Mobilization Units (PMU) anti-terror group, along with several others— came while General Soleimani was on an official visit to the Iraqi capital.