Iranian Nation Would Welcome Biden Admin's Return to Law, Rouhani Says
January, 06, 2021 - 13:39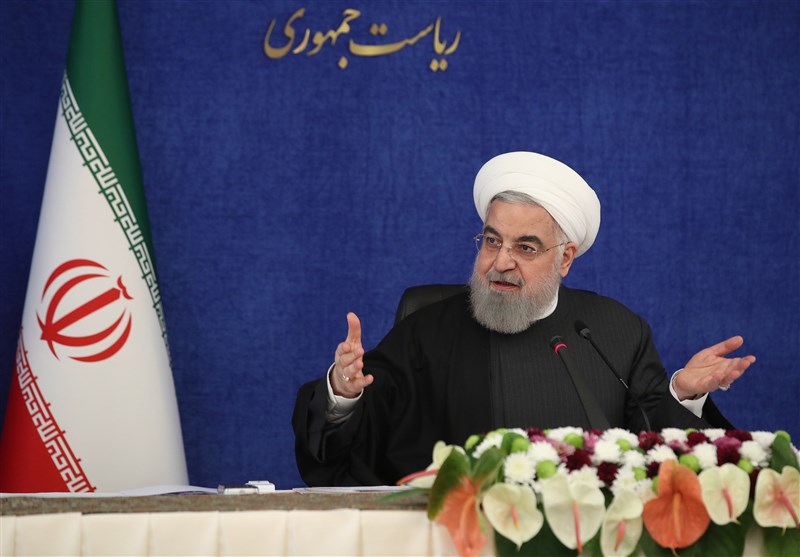 TEHRAN (Tasnim) – Iran would welcome the next US administration's possible decision to abide by the law and honor Washington's commitments, President Hassan Rouhani said, adding that in that case Tehran would also fulfill all of its commitments.
Speaking at a weekly cabinet session on Wednesday, the president underlined that Iran will never succumb to sanctions and economic war.
Pointing to the upcoming formation of administration of US president-elect Joe Biden, Rouhani said Iran presses on with its approach vigorously, but at the same time would welcome the US' decision to surrender to the law.
"If Biden says the US intends to take the path to law and honor its commitments, our response will be clear and straightforward," Rouhani said, adding that Iran will honor its JCPOA commitments in full if the US fulfills all of its undertakings.
However, he stated, Tehran will never give in to pressures if Washington refuses to carry out its commitments.
The US will not be doing a favor even if it returns to its commitments, because that will be still an admission that it had been violating the law and has regretted lawbreaking, the Iranian president said.
The Iranian administration has repeatedly urged the next US administration to learn lessons from the futility of sanctions against the Iranian nation, abide by the law and resume honoring its commitments.