Iran Has Strong Evidence of Israeli Role in Scientist's Assassination: Defense Minister
January, 06, 2021 - 15:24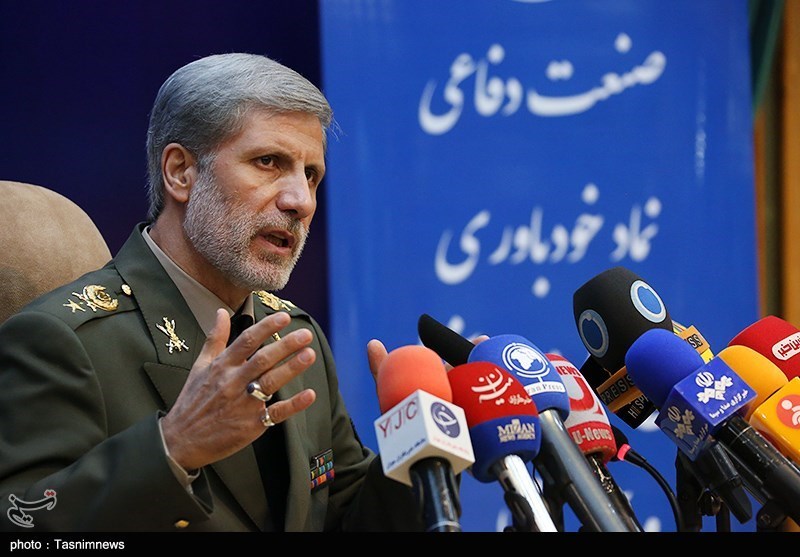 TEHRAN (Tasnim) – The defense minister of Iran pointed to hard evidence of the Zionist regime's involvement in the assassination of top Iranian scientists Mohsen Fakhrizadeh, calling on the international community to condemn such an inhumane crime.
In a letter to his counterparts in more than 60 countries, Defense Minister Brigadier General Amir Hatami highlighted the dark record of foreign intelligence services, particularly the Israeli spy agency, in the assassination of Iranian scientists.
Iran has strong evidence of the Zionist regime's role in the recent assassination of Fakhrizadeh, the minister added.
Paying tribute to the late scientist for his major scientific achievements, as in the fight against the coronavirus pandemic, Hatami called on the international community to abandon dual standards in the battle against terrorism and condemn the inhumane, illegal and criminal action against Fakhrizadeh.
The defense minister also warned that a muted response to the assassination attack would result in its repetition and insecurity in the world, saying Iran reserves the right to respond to the crime and punish those who ordered and perpetrated the assassination plot.
Fakhrizadeh, a senior nuclear and defense scientist, was assassinated in a small city east of Tehran on November 27, 2020.
In a message after the incident, Leader of the Islamic Revolution Ayatollah Seyed Ali Khamenei called on all relevant administrators to "investigate this crime and firmly prosecute its perpetrators and its commanders" and "to continue the martyr's scientific and technological efforts in all the sectors where he was active."