President Urges MPs to Avoid Confusing Businesses in Budgetary Debates
January, 10, 2021 - 14:13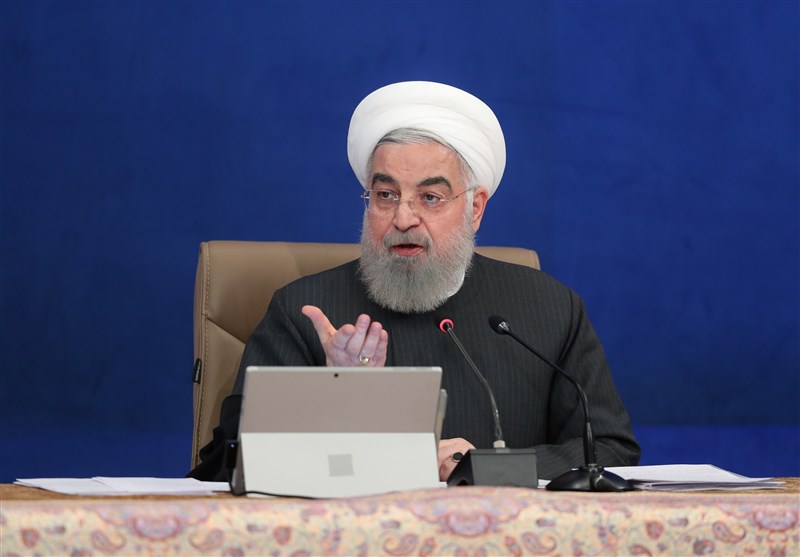 TEHRAN (Tasnim) – Iranian President Hassan Rouhani called on the Parliament to refrain from overhauling the national budget bill, warning of disruption to economic activities and development.
In comments at a Sunday session of the Administration's Economic Coordination Headquarters, the president said the cabinet has always embraced the advice of economic experts and activists and views of the lawmakers, but an overhaul of the budget's structure is "definitely unacceptable".
The process of discussing the proposed national budget bill is no good time for changing the basic laws on economic activities, Rouhani said, warning that it could confuse the economic society which is at the forefront of development in the country.
The budgetary decisions should not affect the livelihood of people and vulnerable groups by any means, the president added.
He further voiced the administration's support for the stock exchange market as a major pillar of economic stability in Iran, saying the stock market is a transparent and regulated platform for business with specific mechanisms whose policies must be defined by the Supreme Council of the Stock Exchange without non-expert interference.
The administration's proposed budget bill for the next Iranian fiscal year has been submitted to the Parliament, whose speaker has described petrodollars as an unreliable source of income and called for a budget reform plan with new sources of revenues.
Parliament Speaker Mohammad Baqer Qalibaf says what matters to the legislature is that the national budget bill should be ratified without any deficit.