IRGC Chief: JCPOA Not Needed Anymore
January, 13, 2021 - 15:09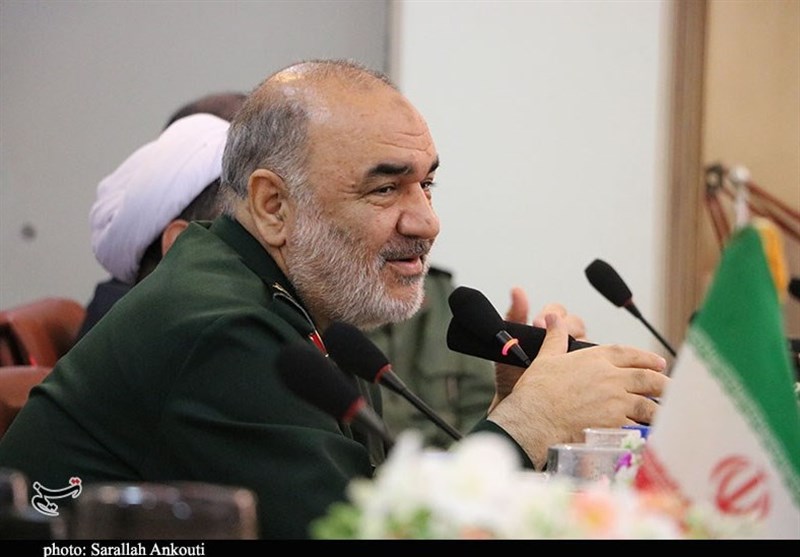 TEHRAN (Tasnim) – The JCPOA is no more necessary whether or not the next US administration returns to the nuclear deal, Commander of the Islamic Revolution Guards Corps Major General Hossein Salami said.
In remarks on Wednesday, the IRGC commander said the enemies of Iran have been entangled in many troubles in such a way that even American think tanks admit that the US is falling apart from inside.
The situation has become such that Iran is in no need of the JCPOA, whether or not the US rejoins the deal, he added.
The general noted that it is a divine pledge that enemies hostile plots would backfire.
Highlighting the failure of the US policy of maximum pressure on Iran, the general derided outgoing US President Donald Trump as a "depressed and exhausted man" whose departure everybody is awaiting.
In comments last week, Leader of the Islamic Revolution Ayatollah Seyed Ali Khamenei pointed to the recent violent riots at the US Capitol, saying, "Just look at the present situation in the US to see in what state that great idol is at the present time. Such is the state of their democracy! Such is their election fiasco! This is their human rights! In accordance with American human rights, every few hours or every few days, a black American is murdered on the streets without any reason and without any crime. And the murderer is not legally pursued in any way."