Iran's Top General Shrugs Off B-52 Flights in Middle East
January, 18, 2021 - 15:25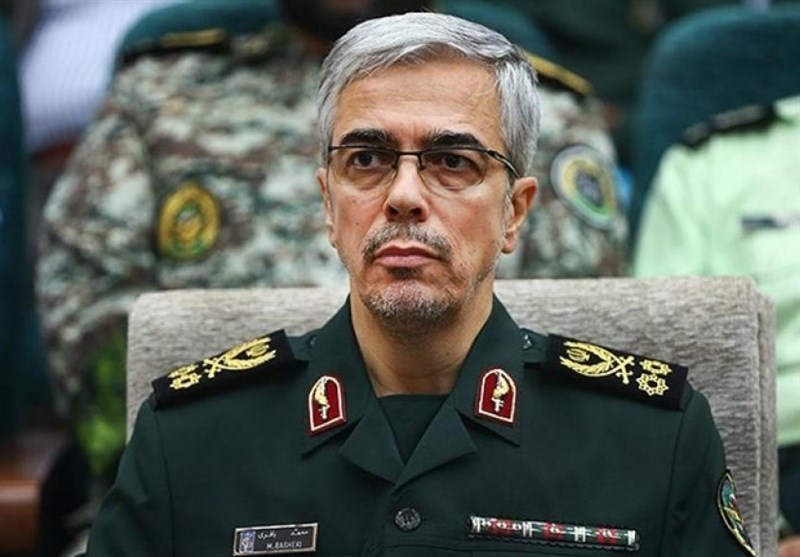 TEHRAN (Tasnim) – The Chief of Staff of the Iranian Armed Forces said the US' move to fly B-52 bombers over the Middle East is worthless in operational terms, warning the enemies that Tehran is at the pinnacle of preparedness to combat any threat.
Asked by reporters about the US Central Command's move to fly B-52 bombers in the region, Major General Mohammad Hossein Baqeri said on the sidelines of a Monday conference in Tehran that those flights have no operational value.
The top commander also said that the US' decision to pull aircraft carriers, helicopter carriers and the USS Georgia submarine out of the Persian Gulf over the past month and deploy them to locations 1,000 kilometers away from the Iranian coasts reveal that the enemy is fearful of the Islamic Republic's defense power.
Iran's deterrent power has prevented the enemies from taking any action, Major General Baqeri stressed, warning the outsiders that Iran's Armed Forces are at the pinnacle of preparedness to respond to any threat.
He further noted that the Iranian military forces have staged at least 10 war games over the past three weeks on the ground, in the air and at the sea to demonstrate their readiness to protect the country's national security and interests.
His comments came after the US Central Command announced that the B-52H "Stratofortress" aircrews conducted a "presence patrol" in the Middle East on Sunday to mark the second such mission in 2021.