Rouhani: Ball Now in Biden Admin's Court
January, 20, 2021 - 12:28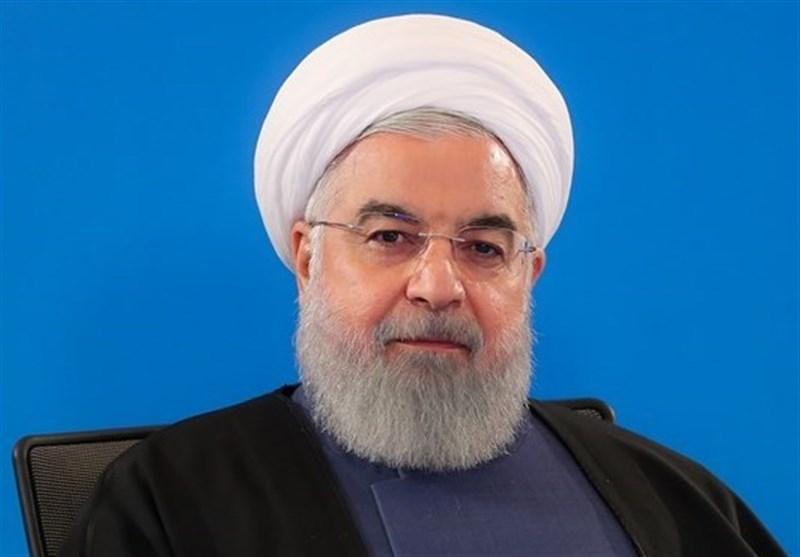 TEHRAN (Tasnim) – Iranian President Hassan Rouhani hailed the end of Donald Trump's political life that left a legacy of American political isolation, saying the ball is now in the court of the incoming US administration which must make up for its predecessor's mistakes and return to law.
Speaking at a cabinet meeting on Wednesday, Rouhani said Trump's political life has ended while the Joint Comprehensive Plan of Action is still alive despite the attempts from the US hardliners, the Zionist regime and Saudi Arabia to kill the agreement.
Four years of Trump's tenure replete with cruelty and law-breaking are now over, the president noted, adding that the new White House team must obey the law, return to its commitments under the UN Security Council Resolution 2231, and try to make up for Trump's measures over the past four years.
"If they (new US administration) return to law, our response will be positive, and if they prove sincerity in practice in the face of law and the resolution to which they have voted themselves, we will also carry out all of our commitments."
Iranian president also said the global mistrust of the US is a result of the legacy of political isolation left by Trump, which will take time to heal.
Another legacy of Trump at the end of his inauspicious tenure is the polarization of the American society, Rouhani said, adding that a "stupid terrorist" has created such a rift in the US that Washington, DC, has turned into a military camp on Inauguration Day.
Washington has been on edge since the deadly insurrection at the Capitol, which has prompted extraordinary security measures ahead of Biden's inauguration. A fire in a homeless camp near the Capitol complex prompted a lockdown on Monday during a rehearsal for the inauguration.