French Muslim Groups Censure Macron-Pushed 'Republican Charter'
January, 23, 2021 - 15:45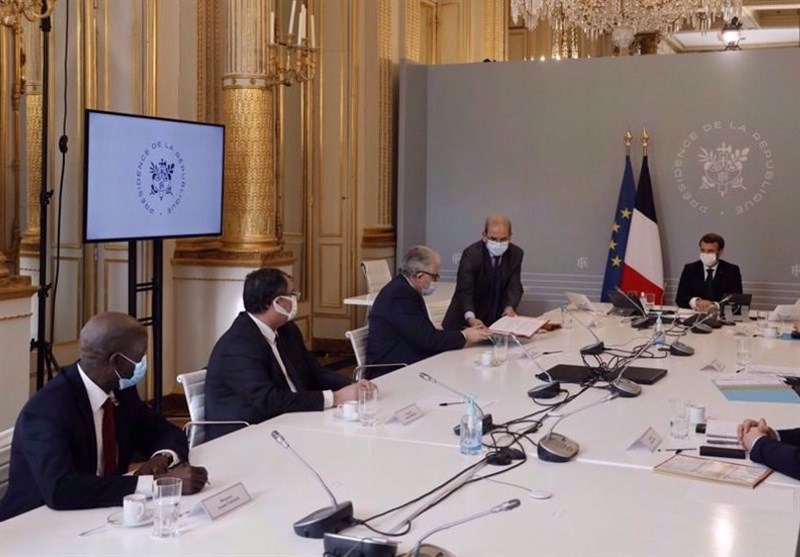 TEHRAN (Tasnim) – Three major Muslim organizations in France criticized a so-called anti-extremism charter pushed by the government of President Emmanuel Macron that will likely undermine "the honor of Muslims."
"We believe that certain passages and formulations in the text submitted are likely to weaken the bonds of trust between the Muslims of France and the nation," said the three groups -- which make up the nine-member French Council of the Muslim Faith (CFCM).
"Furthermore, some statements are prejudicial to the honor of Muslims, with an accusatory and marginalizing tone," they added in a Friday statement, referring to the text of a so-called anti-extremism charter pushed by Macron.
Macron has enraged Muslims world-wide by publicly supporting publication of a derogatory image of Islam's Prophet Mohammad (PBUH) and describing the Abrahamic faith of nearly 1.8 billion people as a "religion in crisis."
"We obviously agree with the demand for non-interference by States, the non-instrumentalization of religions and respect for the Constitution and the principles of the Republic," the joint statement added.
Only five out of nine groups that make up the CFCM, a body set up nearly 20 years ago to supposedly enable dialogue between the French government and the country's large Muslim community, have signed up to the charter after weeks of internal disputes and occasionally bitter debates.
The three institutions -- the Coordination Committee of Turkish Muslims in France (CCMTF), the Millî Görüş Islamic Confederation (CMIG) and the Faith and Practice movement -- declared on Wednesday that they decided against signing the charter that was approved and submitted to Macron.
They said it was approved without obtaining the full consensus of other integral components of the CFCM, including the regional and departmental councils and imams who will be impacted by the decision.
The development came days after dozens of civil society organizations called on the United Nations Human Rights Council (UNHRC) to open formal infringement procedures against the French government for entrenching Islamophobia.
In a complaint to the UNHRC, nearly 36 groups from 13 countries outlined the "clear violation of a number of basic rights that are protected in legislation that is ratified by Paris."
The signatories of the 28-page complaint included the Strasbourg-based European Muslim Initiative for Social Cohesion, the Muslim Association of Britain and the US-based Council on American-Islamic Relations (CAIR).
The document cited the anti-Islam remarks by Macron, including his October 2020 speech in which he defended the republication of blasphemous cartoons of Prophet Muhammad (PBUH) by the French weekly Charlie Hebdo.
The speech sparked protests across the world and called for the boycott of French goods.
It said such a stance "goes beyond the permissible limits of an objective debate" and "could stir up prejudice and put at risk religious peace," citing the UN Human Rights Committee's own comments on depictions of Islam's Prophet.
The groups also said the French government exploited the murder of a school teacher that followed the speech "for racist and Islamophobic purposes," including the raiding of several Muslim homes and organizations.