Journalist Argues against Ronen Bergman's Book on War with Iran
February, 14, 2021 - 10:20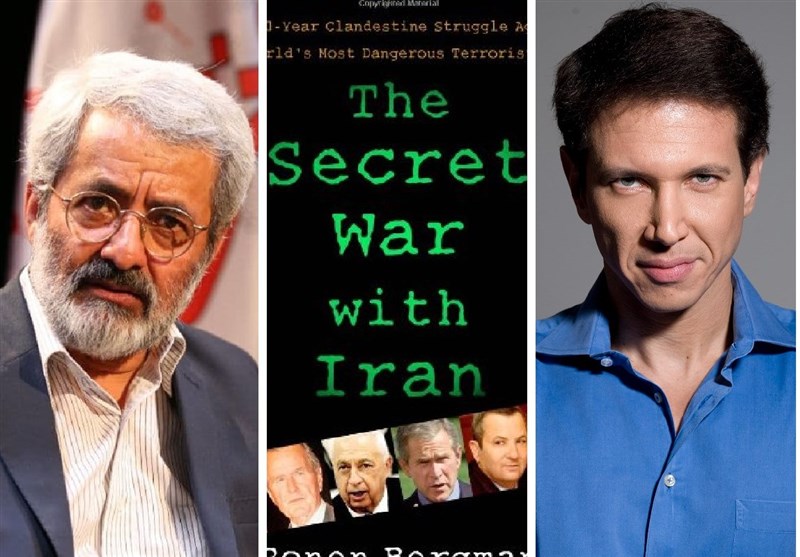 TEHRAN (Tasnim) – Iranian journalist and expert Abbas Salimi Namin has disproved the claims and opinions of Israeli analyst Ronen Bergman in the book 'The Secret War with Iran'.
Bergman is known as an investigative journalist and author, but he is believed to have close ties with the Israeli regime's intelligence agency (Mossad) and security agency (Shin Bet).
The third book of the Israeli security officer, working under the guise of a journalist, was published in 2008, titled 'The Secret War with Iran'.
In response to the claims raised in the book, Iranian journalist Salimi Namin has written an extensive article, scrutinizing and arguing against its contents.
Salimi Namin has presented evidence and documented material to discuss the subjects of the Israeli book.
One of the issues discussed in the Iranian journalist's book is disappearance of Lebanese Shiite cleric and philosopher Musa al-Sadr. While the cleric is believed to have been abducted by the government of former Libyan ruler Muammar Gaddafi, Salimi Namin has provided new information about the Zionist regime's role in the case.
The Iranian commentator has also discussed the assassination of senior Iraqi Shiite cleric Muhammad Baqir al-Hakim, and other topics on the conflict between the Islamic Republic and the Zionist regime.
The translation of the Persian book will begin to appear in the Tasnim English website on a daily basis as of February 14.